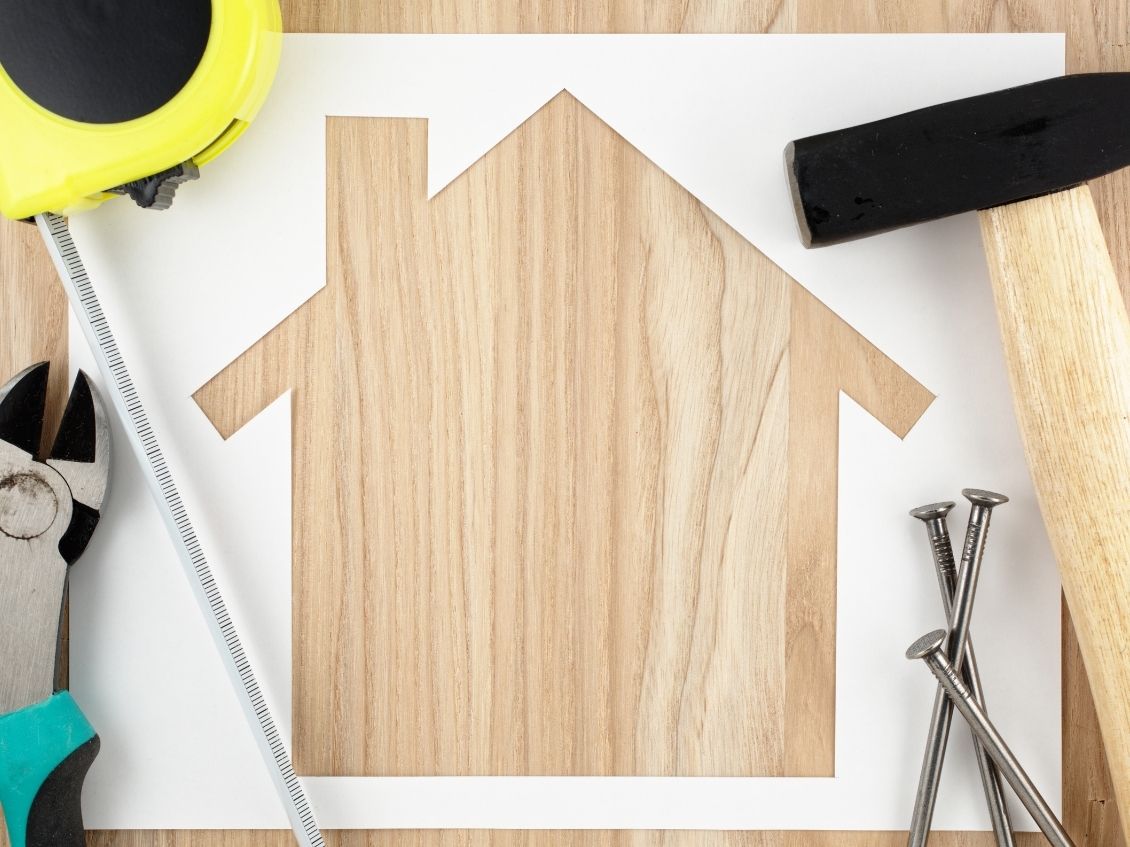 If you've never picked up a hammer and some nails before, the thought of making your own home improvement is a lot to take in. You probably worry that something you do won't work out or that it will end up being uglier than you would have liked. Home improvement doesn't need to be something that incites fear; it can actually be a very rewarding hobby. We're going to give you a few DIY home improvement projects for beginners so that you can start small and work your way up.
Storage Shelves
Who doesn't want more storage? If you're worried that the shelves you build might not look good, consider adding some shelving into places like your basement or garage—places that tend to be more utilitarian. All you really need for this project is wood, a saw, a hammer, and nails. You'll be able to start on a small project like this with ease, building your DIY skills as you go.
Painting a Room
It may seem simple at first glance, but painting your home's interior requires more skill than you might think. A keen eye for detail and perseverance are necessary to repaint an entire room, especially a large one. However, it's is a great home improvement project for beginners because you have a relatively low chance of ruining anything, and it'll really make an impact in your home when you finish.
Replacing Lighting Fixtures
One fixture that can really date your home is your lighting. Lights are incredibly important to the look and feel of a room. If you have old fixtures or ones that just don't fit your style, it's actually not that hard to replace them. A small amount of wiring knowledge is usually necessary, but it's not information that you can't find easily online.
Improving Cabinet Hardware
If you're looking for a very simple project to take on, replacing your old cabinetry hardware can go a long way toward updating the style of the rooms they occupy. Those little knobs and handles rarely require much more than some screws and a screwdriver, but this is the kind of project that will build up your confidence so that you can take on larger jobs in the future.
Crown Molding Installation
If you have a little more time on your hands, consider installing new crown molding. It's a great project that will help you build your DIY skills, but it can take a while, depending on the size of the room. The results will make your rooms much more attractive, and you'll really feel a sense of accomplishment with the project's completion.
Once you're comfortable enough with your skills that you start to take on larger projects, Vine Disposal will be there to help. Our 15-yard dumpsters are perfect for the DIY home renovator who really goes to town on their home. We'll help you focus more on the improvements and less on the mess you make throughout the process.