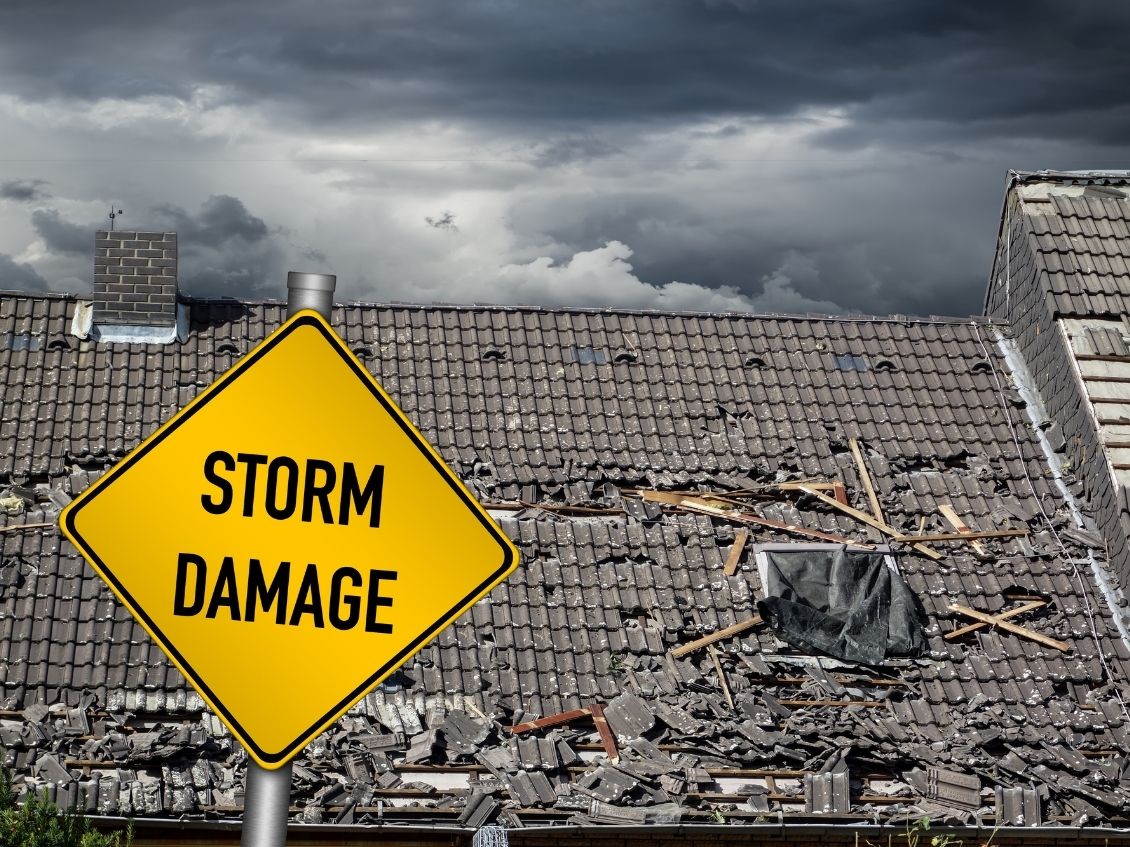 Damage done to your home from storms is difficult to deal with. There's no one to blame and you're left picking up the pieces when the worst comes to pass. It's understandable to be a little shaken up after a bad storm has damaged your house, but there's a lot to be done if you want to get it back into a position where it's safe to live in again. This article will give you some tips on dealing with damage after a storm so you can get through the process as safely as possible.
Inspect Your Home Closely and Safely
After a truly terrible storm, there will probably be damage to your house that is very obvious, but you shouldn't assume that it's the only damage that was done. It is imperative that you take extreme caution when walking around your home after a bad storm, you never know what may have fallen, broken, or came loose. Avoid any water if you can as well as any electrical components and things like broken glass.
Take Pictures of the Damage for Insurance
Your insurance company is going to need to see proof of the damage done to your home, so make sure you take accurate pictures of everything broken or damaged in the storm. This means inside and out, you'll want pictures of everything from siding and brick work to roof damage and water leakage. Again, it's important to stay safe during this process, so don't get too close to any hazards that may harm you.
Contact Your Insurance Provider
Almost all home insurance plans have some sort of compensation for storm damage. Along with the pictures of the physical damage, make sure you keep accurate documentation of anything extra that costs you money because of the damage, like hotel or temporary living expenses. Your insurer will help you figure out the next steps to restoring your home and how much of it will be covered by your insurance.
Remove and Fix What You Are Able To
Without going so overboard that you might get hurt, you can start cleaning up your place before anyone arrives. Make sure to resecure your home as soon as you can by boarding up windows and holes that were caused by the storm. If the damage was severe enough, you will definitely need to hire additional help to make sure your home is livable once again.
Hire a Good Contractor To Help Fix Everything
You'll want to find a contractor that has experience in fixing damaged homes, as it is fundamentally different than simply building a home from scratch. When you're dealing with damage from a storm, it pays off to be extra safe about cleaning everything up.
Vine Disposal knows how serious these times are in someone's life and we provide our services to help. Our dumpster rental in Marietta, GA will help anyone who needs to clean up a lot of debris after a particularly nasty storm.