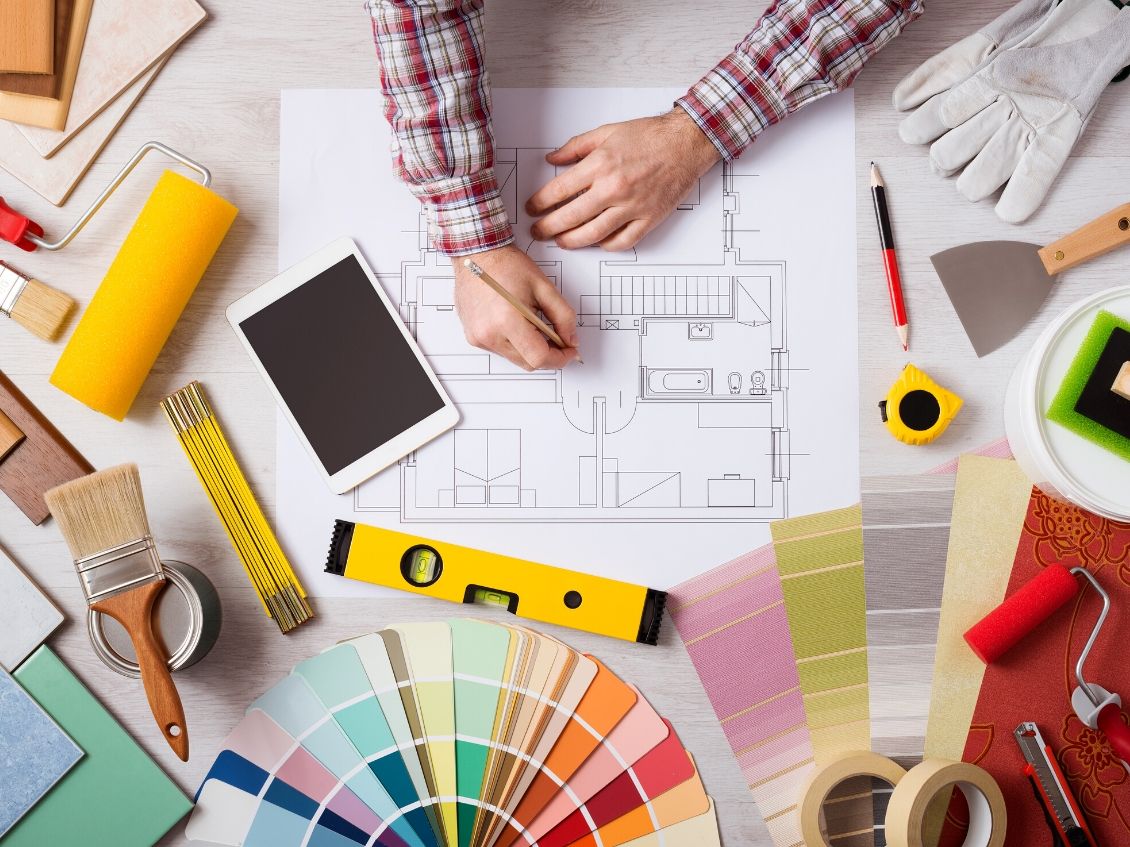 DIY home renovations are exceedingly popular these days, perhaps due to the multitude of instructional books, TV shows, and YouTube videos. They can also be quite simple: you can complete a wide range of home renovation projects without the help of a contractor, which saves you time, money, and frustration. To ensure your own construction projects progress as smoothly as possible, check out these common home renovation mistakes to avoid.
Failing to plan
As the saying goes, "When you fail to plan, you plan to fail." This sentiment certainly rings true when it comes to home renovation projects. People who fail to create a construction game plan often find themselves at a loss once renovations truly get under way. Establishing a concrete plan of action, complete with a projected timeline and budget, will ensure you can complete your project efficiently and correctly. If you're planning a more extensive renovation project, designating a more definitive plan of action can also be helpful. Deciding which projects to complete first will create a more efficient workflow and ensure that you can complete all the projects in a timely manner.
When creating your renovation action plan, be sure to leave no stone unturned. Even seemingly minor details, such as cabinetry handles or baseboard trim, can be very important, and you should include them in your construction project's action plan. Debris disposal and removal is another aspect of home renovations people often overlook. Most renovation projects produce quite a bit of debris, and it's important to have a plan in place to remove such items. Renting a dumpster will help keep your renovation site clutter-free throughout the entirety of the build. Smaller dumpsters between 10 and 15 cubic yards are ideal for most minor home renovation projects. For more information on 15-yard dumpster rental costs or to schedule a rental today, contact our team at Vine Disposal.
Ignoring the game plan
Establishing a renovation action plan is only half the battle; you must also follow through with the actions outlined in the plan. Renovation projects can be hectic, and once construction gets underway, forgetting about your action plan entirely can be easy. Sticking to the plan as closely as possible is the best way to ensure your renovations don't go over budget or your intended timeframe. That being said, you'll likely experience a few minor hiccups during the course of construction. Allowing some flexibility in the face of these obstacles will ensure your entire project doesn't become completely derailed and that you'll be able to move forward according to your plan.
Choosing fashion over function
Perhaps the most common home renovation mistake to avoid is choosing fashion over function. When it comes to the design and decoration of your renovation project, choosing fashionable elements over classic styles can be tempting. However, trends go out of style as quickly as they come into it, so it's generally in your best interest to choose items with a more timeless design. Additionally, try to choose elements that will complement the style of the rest of the house. Doing so will create a more cohesive look throughout all the rooms of the house and create a better flow from room to room.