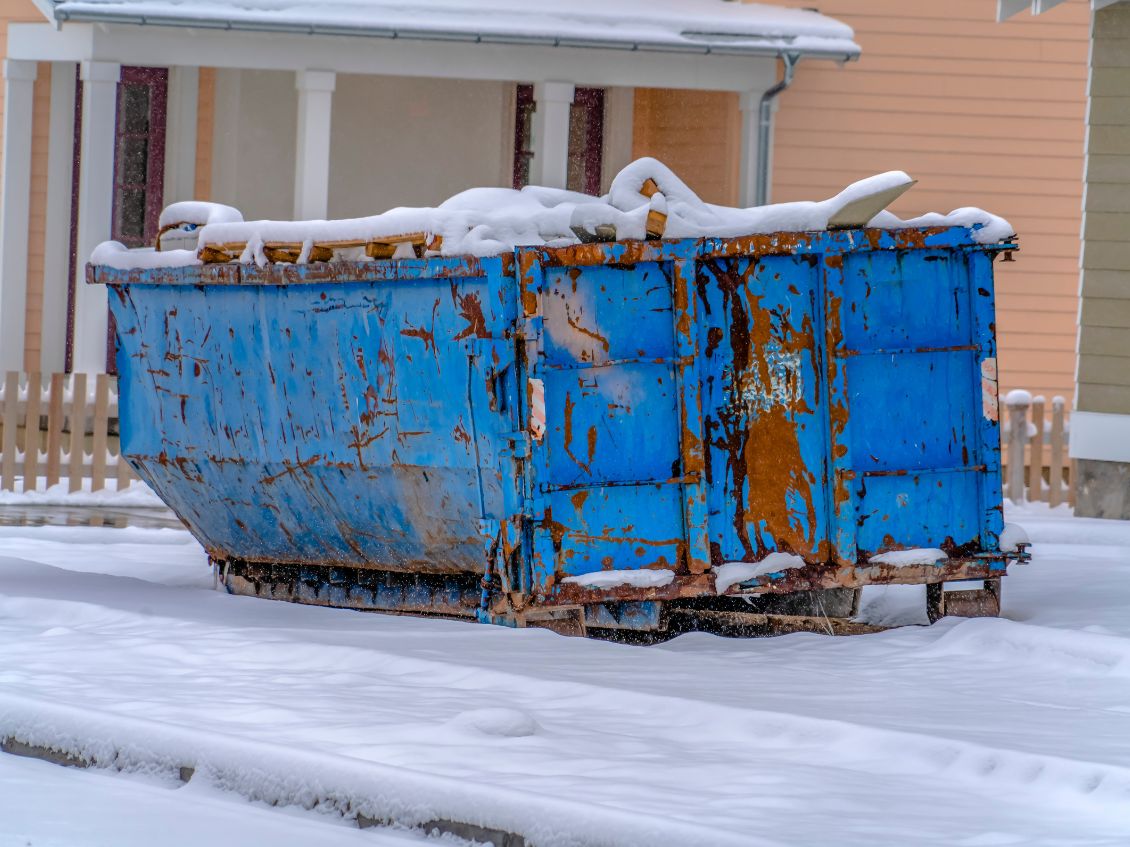 Because they hold just one function, people don't pay much attention to a dumpster's care and upkeep. We just need dumpsters for trash, but this does not mean they deserve neglect. When caring for your dumpster rental, the first thing you need to concern yourself with is its weight. Now ask yourself, can rain and snow impact the weight in a dumpster?
Rain's Impact on a Dumpster
For whatever reason you purchase one of our dumpsters, there are a few things you need to keep in mind. Luckily for you, at Vine Disposal, we specialize in keeping you informed. Because dumpsters reside outside, you need to consider the elements.
When it rains, you can expect it to impact your dumpster. Dumpster weight limits don't consider the effects of water or differentiate them from the other items inside the container. Aside from the weight water invites all on its own, wet materials are always heavier than dry ones.
Snow's Impact on a Dumpster
Snow is solid, and it will affect the weight distribution of your dumpster. Because the weather is so unpredictable, there will be warmer days and the snow will melt. Of course, that melted snow will make your dumpster just as heavy, if not more.
Our 20-yard roll-off dumpster rentals come pretty heftily already. Between the trash you'll dump in from your construction job and the weight of the container, there's no need to add to it with rain or snow. These elements cause bigger problems than just extra weight.
Preventative Tactics
It does not matter what the extra weight in your dumpster comes from, it will exceed the limit and ultimately make the purchase more of a hassle. Rain and snow inside a dumpster can create more issues than just weight, such as:
Foul odors
More mess
Trash removal issues
Wet trash is smelly trash, even if there is no food waste inside the dumpster. Anything that gets wet and sits for too long will develop a foul odor. Wet trash and debris items are more difficult to remove from the container. Consider covering the dumpster with a tarp or a lid even on days when the weather is clear. It's a good habit to practice, and it'll keep the container clean. Well, as clean as a dumpster can be.
We know exactly how rain and snow impact the weight of our dumpsters, and we know a few more tips when it comes to maintaining them. For more information, visit our website.