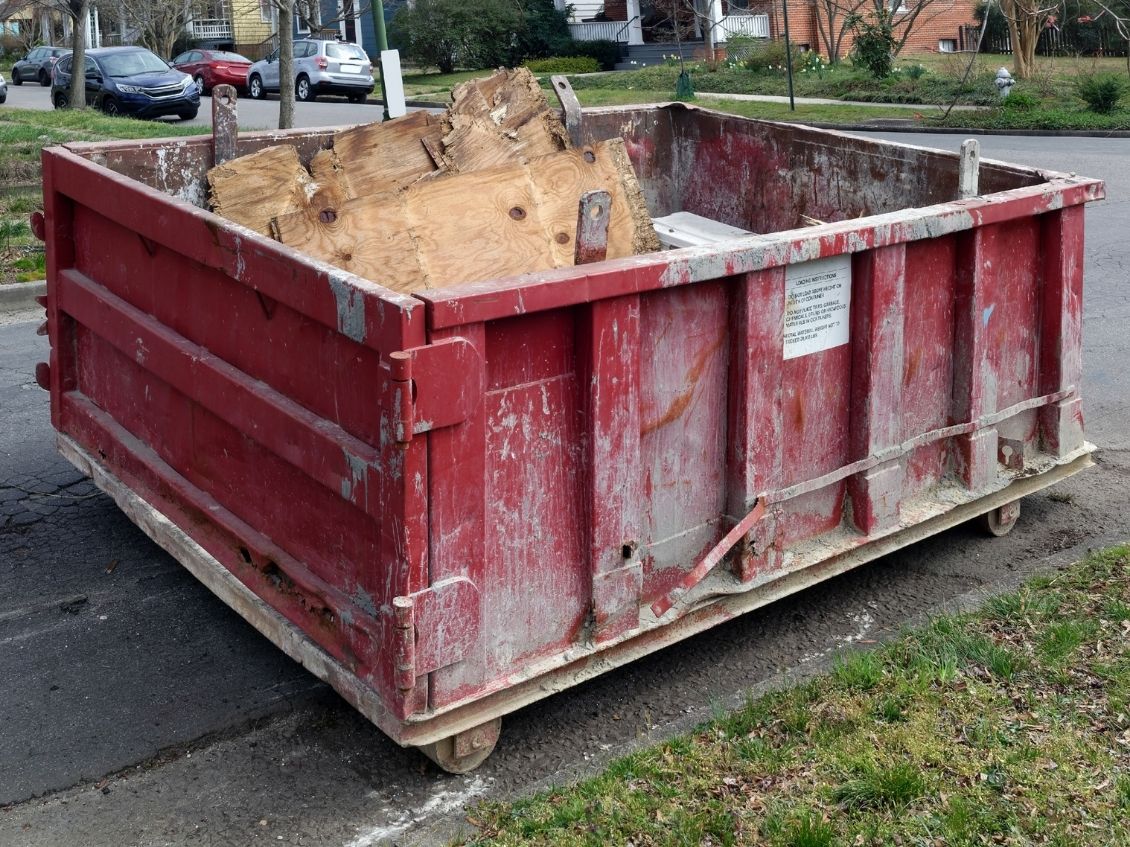 You might think it's impossible to break something big like a garbage can, but it's possible—it's hard to do, but it's still likely to happen. If you're conflicted about who is responsible for a damaged dumpster if it breaks, you'll find your answer below. Regardless of the solution you seek, it's especially important to take care of items that aren't yours, such as leased heavy compartments that store your waste.
Holes in the Dumpster
Holes are common in neglected items and can develop as a result of leaving your dumpster out in the rain or allowing pests nearby. Clearly, the ideal solution is not to let pests inside or allow them to burrow underneath your structure.
If holes form in a dumpster you rented, you will face fines. Depending on the size and the hole's location, the price to fix the damage can get expensive.
Here's what to do to avoid holes in your dumpster rental:
Keep the dumpster on your driveway
Keep it covered in stormy and humid weather
Block the bottom off with a tarp to avoid pests
Bent Structure
Another factor that can cause dumpster damage is an uneven structure. From the moment you sign a contract to lease a waste bin, it's your responsibility not to damage the body or modify the container. If you have issues with your rental, you should contact your waste management company for solutions—they're for you 24/7.
Bent structures are caused by overfilling and stuffing junk. Don't do this; if you find that you're over the maximum weight, contact us immediately to request an additional 20-yard dumpster to prevent overfilling and damaging your dumpster rental.
If you ignore this and decide to force garbage down, it can cause the wall to bend, which then needs to be reinforced, straightened, and braced.
Torn Bars
The rods you see on the waste bin's sides aren't for decoration—they have a purpose. The purpose of the bar is to allow you to step onto the sides so you can push bigger items around to help them fit. Although this damage is reasonable, it can still lead you to pay a fine.
Crooked or Broken Door
The one thing you don't want to do is harm the door. Breaking the door can get you a hefty penalty. Once the door becomes damaged, it's game over for the whole dumpster.
A door costs a lot to fix and can take longer to put back into service because of shipment delays and other things that factor into getting a replacement.
So, are you responsible if you damage your roll-off dumpster? Yes, you are liable for any defilement caused to the bins. The best way to ensure you don't make a huge mistake is to ask your leaser questions about dumpster maintenance.
Vine Disposal has many friendly faces, and we're happy to assist your every need, even when trying to avoid damaging your rented dumpster. There are many ways to prevent harm, and it's as simple as asking us how. Contact us here for more information.