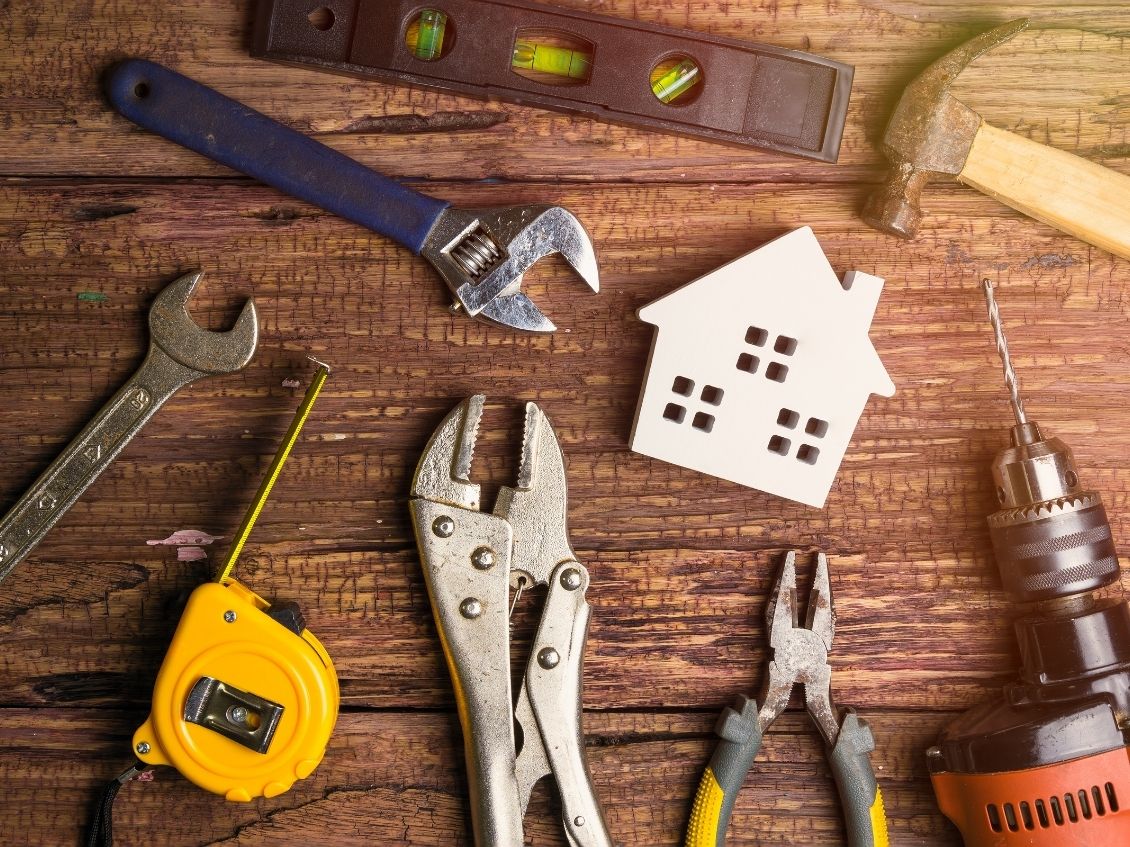 As you get ready to clean your home or are starting a whole new system of tackling household chores, you'll want to sit down and jot tasks to do throughout the year. With each season comes a new round of maintenance that saves you time, money, and security in the long run. As you go through and circle what chores to do every season, take a look at our suggestions to help curate a home maintenance checklist for every season that works for you and your lifestyle.
A Checklist for Monthly Home Improvement
Inspecting and fixing up your home once every season is essential, but at the start of every month, it's just as necessary to ensure that all household maintenance and project schedules stay on track to make your life simpler. Here are a few household maintenance tasks to do throughout the month to help save time and money.
Inspect and Change HVAC Filters
Even if your filters are reusable, it's still essential to check for any damage. Clean out the HVAC filters and change them when needed. By changing the HVAC filters out, you're helping your home receive better airflow. Clean out or replace air filters anytime between 30 days and a few months.
Check for Leaks Around Toilets and Sinks
Water damage is critical to fix if your home's value is a concern for you. When inspecting, check for any puddles or odors near the sink or toilet. If there's a leak, place a bowl or bucket nearby to collect water, and then contact a plumber if you're not skilled in fixing the issue.
Refill Areas With Grout and Caulking
If your tub or shower is missing parts where there's supposed to be grout or caulking, consider refilling so you avoid future cracks and voids in the future.
Inspect Kitchen Vent Hood Filter
Like your standard venting system, a kitchen vent hood filter needs to be changed out every month or so, depending on the manufacturer.
Test Smoke and Carbon Monoxide Detectors
Instead of swapping out batteries—which should be done every six months—do monthly tests of your carbon monoxide and smoke detectors; that way, in the case of emergency, you can get your family out quick and safely.
Examine the Exterior Area of Your Home
It seems like a lot to ask, but by doing a monthly maintenance check of your home, you can save yourself from doing more work the following month. While outside, check the foundation, your vents for clogging, your gutters for debris, and the drainpipes for good flow.
Fall Home Maintenance Worklist
If winter is the right time to rock the night away, then fall is the perfect time to get some housework done and those renovation projects completed. As you curate a home maintenance checklist for every season, consider adding some of the following ideas:
Turn off your exterior faucets to prevent sudden temperature drops. After disconnecting them, store them somewhere dark and dry.
If you want to avoid ice dams from drooping down from your gutters, go through the gutters and downspouts and clear out waste and leaves.
Make landscaping easy by raking leaves into straight-lined piles, aerating the lawn, and pruning shrubs and trees. Grab some leaves from your stack and place them underneath trees and shrubs to help retain moisture and prevent weed growth.
Once it gets colder out and the ground begins to freeze, start to haul outdoor furniture into a shed or the garage to prevent water damage. If you don't have the room to fit the furniture, consider getting a weatherproof furniture cover to protect the furniture from damage.
Finally, remove and replace the batteries from your smoke and carbon monoxide detectors. Also, if you have a snowblower, get it prepared for winter and stock up on fuel. Otherwise, contact a service to schedule snowplowing.
Winter Home Maintenance Worklist
You're likely to encounter moments where the weather will not agree with your home maintenance checklist with winter. Before the big snowstorm, ensure your home is ready, and have some of these ideas jotted down to get you and your house prepared for the winter months.
Keep your home at a suitable temperature, and don't change it. Once it's set at an appropriate temperature, you won't have to worry about repair damage after the snow melts.
To allow for warm air to circulate, open up your cabinets in the kitchen and bathroom. Before opening them, remove any toxic chemicals or cleaners to avoid children from getting into them.
A bonus tip to prevent freezing: let a trickle of cold water run down your faucet to prevent pipes from freezing.
Prevent ice dams from starting on your gutters by cleaning them and downspouts of debris. Also, by cleaning gutters, you can help prevent ice buildups from causing gutters to break away from the house.
Place rock salt out on steps to avoid slips and falls.
Spring Home Maintenance Worklist
Once the ground has thawed, it's time for another round of spring cleaning. Here are a few ideas to write down to help you get started with a spring home maintenance checklist.
With high winds and heavy storms come flooding and damage to your home's exterior. If damage occurs after a storm or high winds hits, inspect the surrounding area, and make calls if any damage or debris is found.
Repair or replace your doors to prevent insects and pests from getting into your home.
Now that you're outside more often, it's time to look at your deck. While inspecting, reseal any woodwork to prevent splitting, graying, or cracking in the wood.
Get your air conditioning system checked and prepared for summer, and check the sprinkler head system.
Once the sprinkler system is irrigated, turn it on to make watering the lawn faster.
Summer Home Maintenance Worklist
As summer approaches, you're going to want to do more, so the hot months don't prevent you from putting too many things off until the following season. Here's what to add when creating your summer home maintenance checklist.
Clear out any loose branches to prevent injury or damage to your or another's property.
Summer is the perfect time to perfect your landscaping, so dig in and plant a garden or even plan out the fall harvest for this year.
Sweep and wash off your deck.
Treat your pull with chemicals and clean it.
Inspect your foundation and fix any cracks to avoid radon gas, insects, and pests from entering your home.
Even with a checklist, some of the jobs you have planned might need further assistance. Consider getting a dumpster rental in Woodstock, GA, to help with next season's home maintenance checklist. Through Vine Disposal, you can trust that we will provide you with dumpsters to pick up all debris and piles to make your seasonal and monthly home maintenance checklist easier to complete.