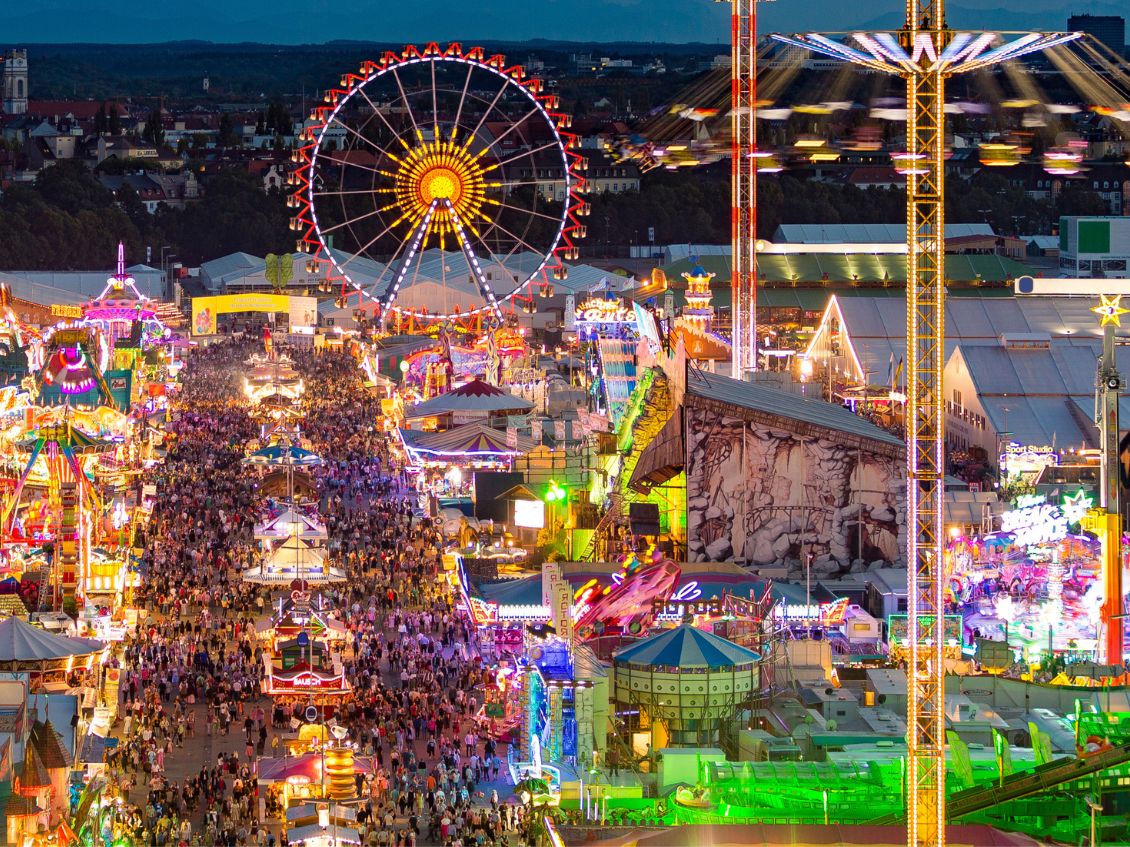 In the bustling world of theme parks, many components make up the perfect guest experience—thrilling rides, mouth-watering food, mesmerizing entertainment, and even strategic dumpster placement. Yes, you read that right. The placement of your trash receptacles can significantly impact the aesthetics, functionality, and perception of your theme park.
While we all love learning about the glamorous side of theme parks, it's important to discuss the equally essential realm of theme park management. Here are our top eight tips for strategic dumpster placement in theme parks.
Stay Out of the Selfie Zone
As social media continues to dominate the cultural landscape, theme parks have become a hot spot for photo-worthy moments. Nobody wants their iconic castle or roller coaster shot photo-bombed by a giant trash container. Position dumpsters away from popular photo spots to ensure your guests' memories remain filled with magic, not trash.
Make Them Invisible But Accessible
Theme parks can implement creative landscaping in a variety of ways. Strategically using shrubbery, fencing, or even themed barriers can hide dumpsters from the public eye. However, do not make them too hidden, as you won't want your staff spending half their shift picking up litter because people could not find the dumpsters.
Take Advantage of Off-Peak Hours
Theme parks have a rhythm and a pulse. There are peak times when rides have seemingly endless lines, and off-peak times when things are a little quieter. Nothing ruins the ambience like the sound of a garbage truck when walking to the next ride, so use the slower moments to schedule trash pickups and adjust the locations of your dumpsters.
Mind the Aromas
Let's face it—dumpsters are often stinky. Who wants to catch a whiff of week-old garbage when they are about to enjoy cotton candy or a churro? Position dumpsters downwind from dining areas and use regular cleaning and deodorizing methods to keep foul smells at bay.
Remember Safety First
While you want the dumpsters hidden from sight, they should never land in a place that makes them dangerous to the public. Make sure walkways remain clear and that you place your dumpsters in stable areas away from heavy foot traffic.
Follow the Three Rs: Reduce, Reuse, Recycle
Modern theme parks should lead the way in sustainability efforts. By separating waste, recyclables, and compost, your park can not only reduce its environmental footprint but will also require fewer trash pickups. Make sure you have multiple dumpsters for regular trash and recyclables strategically placed throughout your property to encourage good environmental practices.
Take Advantage of Mobility
Roll-off dumpsters are easy-to-use waste solutions for theme parks. You can move your dumpsters to various locations as needed, providing flexibility in waste management strategies. Simply put, dumpsters are like the transformers of the trash world—without the action-packed drama and suspense.
Train Your Staff
Finally, you should properly train your staff to manage your dumpster rentals. Make sure your team knows the pickup schedules for trash and what goes into each dumpster. They should know how to maintain the cleanliness of your dumpsters and identify when a section of the theme park needs additional waste management.
Of the eight tips for strategic dumpster placement in theme parks, training your employees is arguably the most important if you want to properly place your dumpsters and improve the safety of your facility. Remember, a well-oiled machine requires every cog to function smoothly. You should ensure each employee on your waste management crew understands the importance of dumpsters within the theme park ecosystem.
How Much Waste Does a Theme Park Generate?
In the magical world of theme parks, where every detail is finely tuned to perfection, one might wonder just how much waste is produced amidst all the fun. On any given day, large theme parks generate tons of waste that includes food leftovers, packaging materials, disposable merchandise, and more.
For instance, imagine the sheer amount of soda cups, popcorn boxes, and trinket wrappers amassed in a single day. Now, multiply that by the number of guests, and you have a mini mountain of waste every day. No wonder managing waste is as essential as maintaining the rides.
Why Do Theme Parks Need a Good Waste Management Program?
Beyond the aesthetic and practical reasons, there is a more pressing case for theme parks to prioritize a good waste management program: environmental responsibility. We are all aboard the same planetary ride, and if theme parks can lead the charge in waste reduction and proper disposal, they can set an example for other large establishments to follow.
Moreover, a well-managed waste system ensures that recyclables do not end up in landfills. This prevents pollutants from seeping into our water sources and reduces greenhouse gas emissions. Also, guests are more inclined to appreciate, respect, and even return to parks that have eco-conscious cleaning practices, including having a range of dumpsters for safe trash storage. It's not just about preserving the magic within the park's boundaries but also that of the world outside.
What Dumpster Size Does Your Theme Park Need?
A theme park is not your typical establishment; it is a realm of endless activities, guests, and, yes, waste. Choosing the right dumpster size is not a matter of simple estimation. Here are some pointers to guide you when determining the ideal dumpster size.
Evaluate Your Peak Waste Generation
Knowing the number of guests you host on your busiest days can help you calculate the maximum amount of waste your theme park generates. Start with this data to gauge the size and number of dumpsters your business needs.
Factor in Different Types of Waste
Not all trash is created equal. You will need separate dumpsters for recyclables, organic waste, and general trash. Each type of trash may have different volume requirements, so you will need to have a general idea of those numbers before choosing your dumpster size.
Consider Space and Accessibility
The right dumpster size for your venue will depend on the amount of space and level of accessibility your theme park provides. Ensure that your dumpsters, no matter their size, are accessible for trash pickup without causing major disruptions or inconvenience.
Assess Future Growth
Finally, you should factor future growth into your dumpster size calculations. If you are planning to expand your theme park or are expecting a surge in visitor numbers, consider opting for larger dumpsters as needed.
Secure Dumpster Rentals for Your Theme Park
Strategic dumpster placement in theme parks is about more than just finding a spot to toss the trash. It's also about enhancing guest experiences, ensuring safety, promoting sustainability, and maintaining the magic that makes theme parks special. At Vine Disposal, we can help you protect your theme park's beauty by providing professional dumpster rental services, including roll-off dumpsters in Atlanta. Contact us today if you have any questions or would like to begin the rental process.