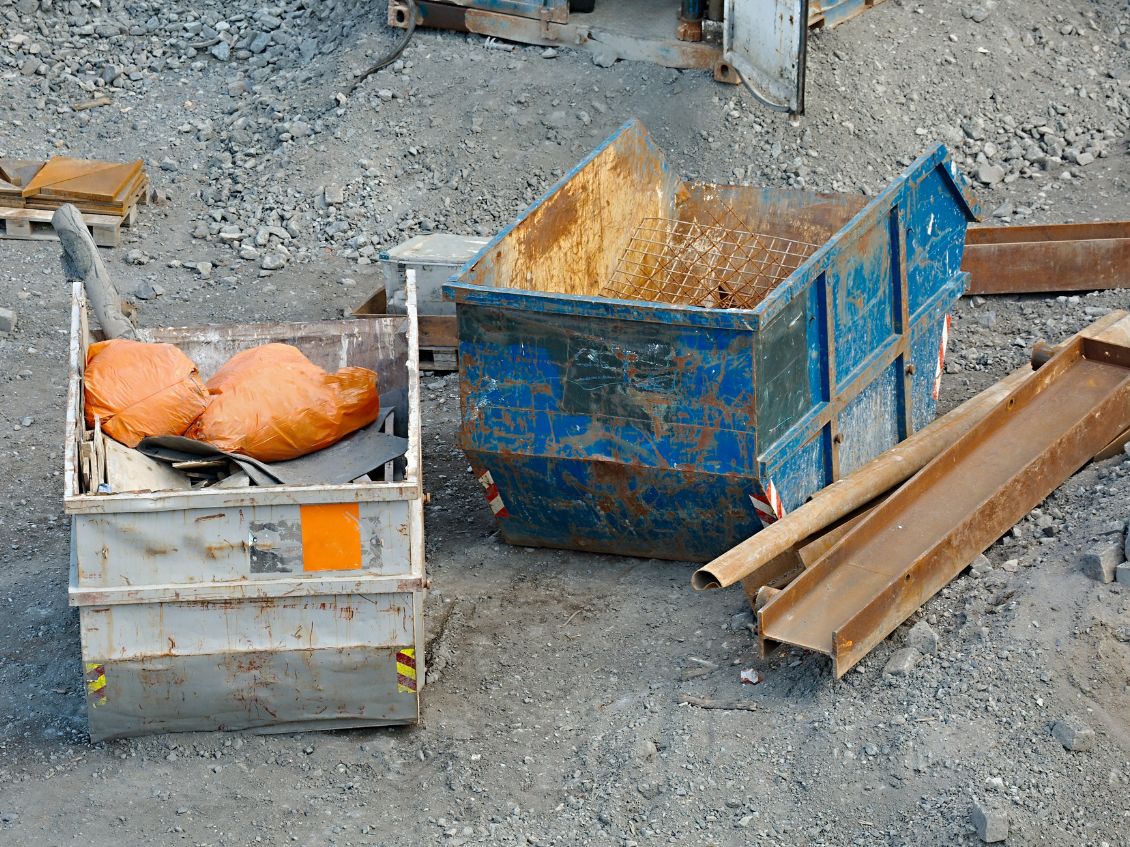 It's not a secret to anyone that construction sites produce and generate lots of waste. Just under 145 million tons of construction and demolition debris went to landfills in 2018. The numbers vary every year, but they still remain high overall. That means people need bins and containers to store all that waste that will eventually make its way to landfills. And people need to dispose of things correctly to avoid causing harm. Check out these eight tips for safely using dumpsters on job sites.
Get Familiar With the OSHA
The Occupational Safety and Health Administration (OSHA) is the United States' regulatory agency for workplace safety. They examine work conditions and educate companies on how they can make things better. They have specific guidelines for construction sites, especially when it comes to waste disposal.
The general regulations for these containers require dumpsters to be in a safe walking area in front of a building or construction site. The area must be clean and free of loose debris. Crew members and employees should not enter the dumpsters and must use claw-like tools to move contents around.
OSHA doesn't have specific guidelines about dumpster placement, but workers and renters can use common sense safety guidelines when choosing a location.
Choose a Location
Start with the most important rule: visibility. The dumpster doesn't need to be front and center because that could make it an obstruction on the job site. But it needs to be in a visible location for all workers on the site.
The type of job also helps decide on a location. For residential projects, never place the container directly in front of the house. Somewhere off to the side is always better. A driveway could be a suitable location, for example. Never station the container on grass because it could seep into the ground. Concrete is always a safe bet.
Place plywood or plants underneath the dumpster to protect the concrete from cracking or scraping. Other jobs, such as commercial renovations, can follow the same guidelines. Avoid placing the container on a slope, either downhill or uphill. Keep the surface flat.
Wear the Proper Gear
There's an outfit for every occasion, even when it comes to throwing away construction waste. Every member of the crew needs to have the right protective gear. Some of the items you throw away could cause injuries. For example, tossing away fiberglass might look harmless, but it's not.
Those tiny fibers can get easily embedded into the skin and cut you. Wear construction gloves and goggles when tossing items away. Always have on a pair of industrial work boots. Cover your arms and legs as well on these specific days.
Avoid touching rusty surfaces on top or inside of the dumpster, even with work gloves on. These areas could expose sharp steel edges.
Move With Caution
Dumpsters look straightforward. It all sounds so simple because they only have one purpose. But don't let the simplicity fool you. There's a method all operators need to abide by. When the provider drops the container off, ask them to give you a quick walkthrough on what to do.
Understanding certain levers and hinges can help avoid pinching or crushing hazards. Learn how to operate the doors, latches, and locks before proceeding to load the dumpster. Have the whole crew around for this walkthrough. Instead of relaying it to them later, it's better for them to get first-hand knowledge immediately.
When you start to throw away items, use the buddy system. Don't throw away heavy debris alone. Have a helper to make the process easier. Never attempt to walk into the dumpster alone. Always have someone close by and near the door keeping an eye out.
Station Warning Signs
Get the word out and let everyone know what the giant container is. Place signage around warning bystanders to stay clear of the dumpster and the construction site. The signs are more for pedestrians and civilians rather than crew members.
The workers on site know the rules and how to move with precautions, but others don't. Give them a heads-up on what they could be walking by. A simple sign warning them to stay clear could also prevent unwanted items from entering the container.
Sometimes people see a dumpster and think any type of waste can go inside. But you know better. Ward them off to avoid loose items like food waste. Plus, this can help keep pests away.
Avoid Hazardous Materials
Dumpsters might contain flammable items. Never attempt to light a match or smoke near the container. Never throw away a cigarette inside the container, even after putting it out. All it takes is one gust of wind for a dumpster fire to occur.
Additionally, ask your provider what items they prohibit from entering the dumpster. A general rule of thumb for these containers is:
Asbestos
Paints, stains, and lacquers
Electronics
Batteries
Contaminated soil
Fuels, oils, and propane tanks
Hot water tanks
Any of these items could react badly with something else inside the dumpster. Avoid placing these items inside and find an alternative method to throw them away.
Look Out for Animals
Keep the animals away because they bring a lot of unwanted problems. You never want pests to set up a shop inside your dumpster. There are other homes for them to invade. Spray the container with repellents.
Use a mixture of ammonia water. It will deter insects, flies, and other pests from staying inside the dumpster. Handle this mixture with care because it's dangerous to humans. There are other repellents for raccoons and possums you can purchase at a local hardware store.
Never place any food items or any other type of waste that could attract animals. They may enter the dumpsters, but once they see there's nothing in there for them, they'll leave immediately.
Keep to the Schedule
Finally, keep to the schedule you set with your provider for pickup and delivery. When they come to collect the container, they'll transport the items to a landfill or recycling facility. And around that time, the dumpsters will be nice and full.
You never want to let the dumpsters surpass the weight recommendation because that could result in an additional fine. At Vine Disposal, we have dumpsters in Cumming, GA, in several different sizes equipped to handle all construction jobs.
Follow these eight tips for safely using dumpsters on job sites, and look to us as your sole provider.