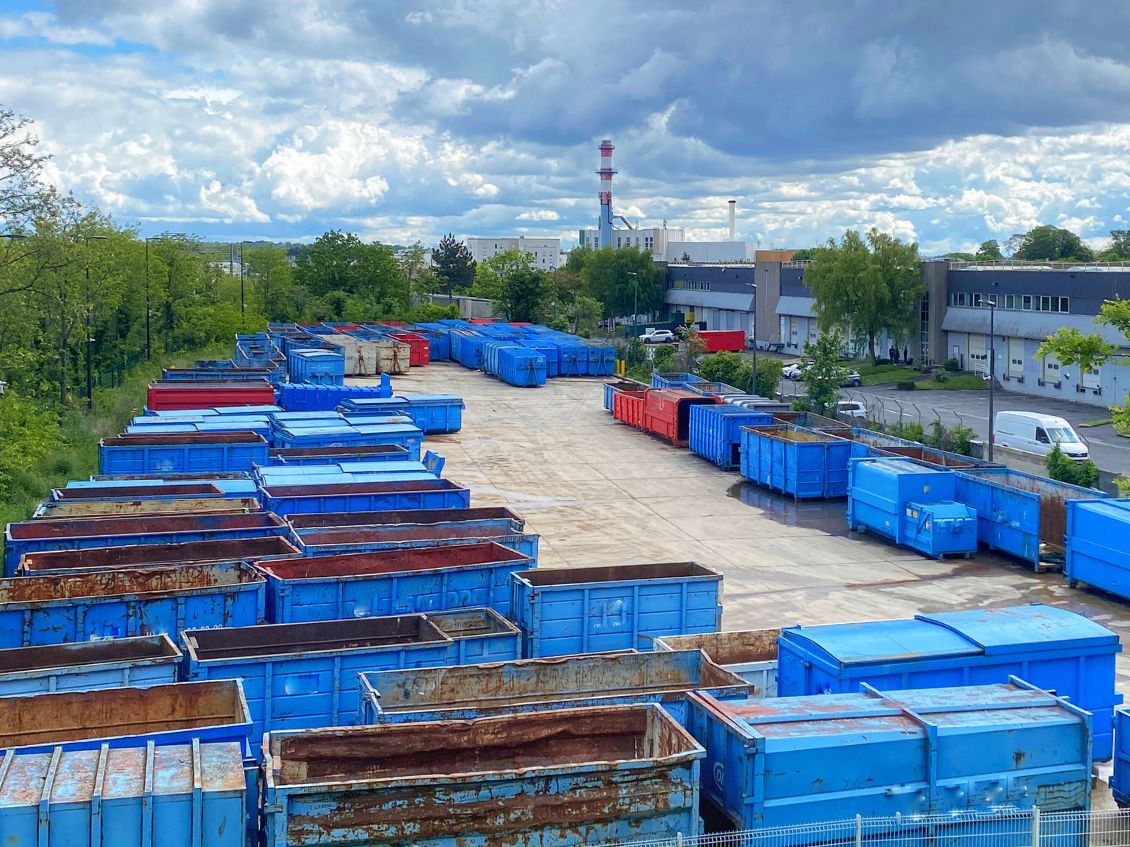 Industrial waste disposal is a huge concept for a few different reasons. For starters, people generate tons of waste every day to the point where the collective number can easily reach a billion tons. That's a lot of trash, and managing it isn't an easy task.
Dumpsters are a great resource for collecting, transporting, and managing trash, and learning about some helpful practices will make things better. Here are seven tips for using dumpsters for industrial waste disposal.
Don't Dilly Dally
Haste makes waste, and that's a fitting saying considering we're talking about trash right now. But in other words, don't wait to get your dumpster. Think about all the trash generated across the country. The number is astronomical, and that means people will need dumpsters up for the task.
When working on a renovation project or even dealing with a business, dumpsters are the last thing on most peoples' minds. That's why they always wait until the last minute to rent a dumpster. And then they get the worst pick of the liter. You want to have options and choose the best one around.
Another reason why you shouldn't hesitate is you need to pass your inspection before renting a dumpster. Providers can't deliver a bin and start service on short notice—especially on the day of or before an inspection. Start shopping around a couple of weeks beforehand so that you have all your ducks in a row.
Request an Audit
During this wonderful window-shopping spree, request a free waste audit. Some companies offer these audits to commercial owners wanting to switch providers. Have the providers come out to your location and review your current waste disposal process.
They'll inspect the size of the bin, the percentage of waste you recycle and don't, and the pick schedule and collection frequency. Once they make their assessment, they'll provide you with a report. Read through it thoroughly because you'll see all the areas that need improvement.
Fixing those issues could help the environment and possibly lower the costs you've been spending to have your trash collected and transported. You save money and recycle more. It's a win-win situation.
Learn the Regulations
There are rules and regulations to every game, and the waste industry is no different. While there are some standard federal regulations that all places must follow, the local laws can vary from state to state and even city to city. Get familiar with the ones in your area.
Failure to follow and adhere to these regulations could subject you to a fine from the city. And those fines come at a steep price. Receiving a fine for improper waste disposal is the literal definition of throwing money away. Don't let this be you.
Get in touch with your local municipality and ask them about recycling requirements, e-waste regulations, food waste requirements, and permits or licenses. Some locations make recycling a requirement because they understand its significance.
Ask About Recycling
You also need to ask about recycling. Even if your local municipality doesn't make recycling a requirement, it's still beneficial to ask about it. The company you partner with should provide services for both garbage and recyclable items.
Constantly recycling is good for the environment, and you get a chance to reduce your carbon footprint. Landfills have improved over time, but they're not perfect. There's still too much trash going to landfills, and minimizing the amount that goes there is always a plus. Reduce your carbon footprint so that fewer greenhouse gases enter the atmosphere.
Aside from the environmental benefits, recycling means you'll require fewer garbage pick-ups and may be able to use a smaller bin. So you'll reduce your waste removal costs, and you can channel that money into better areas of your business or project.
Pick a Time and Place
When things start to fill to the top, that's a clear sign you need to get the trash out of there. And this is where your provider comes in. You need to schedule a time and location for them to come, collect the waste, and transport it to either the landfill or recycling center.
At Vine Disposal, we work with our customers to find a convenient time for their schedule and ours. Finding a provider sooner rather than later makes it easier to schedule a time that works with everyone's schedule. Pick and time and place, and we'll be there.
Read the Fine Print
We can't stress this point enough. Be diligent when you choose a provider. You always need to read the fine print because some companies could have hidden costs that you didn't know about. Shop around for the best provider (hint: that's us!).
Compare dumpster prices. Get a quote from each one, and ask about taxes, trip fees, delivery fees, disposal fees, and administration fees. Even ask them if there's a chance the final quote could change from a fee you didn't think would be a factor.
Also, ask about the flexibility of service. Even though you've chosen a time and place, times will come when you may need to alter a few things. Read the reviews from reliable sources like Yelp or the Better Business Bureau. It's always best to partner with people whose service you can trust.
Size It Up
Choose the right size for you. Never get more than you need, and definitely never get less than you need. Providers will be able to help you gauge the correct size bin you need for your purposes.
Our dumpsters come in a range of sizes. Our 20-yard roll-off dumpster is really popular. It's a happy medium between sizes, as our smallest size is 10 yards, and 40 yards is our largest. If you have a business that generates a lot of waste or a huge renovation project, the 20-yard dumpster might be too small. But it works well for renovation projects.
Using a dumpster for industrial waste disposal is a little more than choosing a bin and dropping the trash inside. We've got all the tips you need and more. For more information, visit our website.