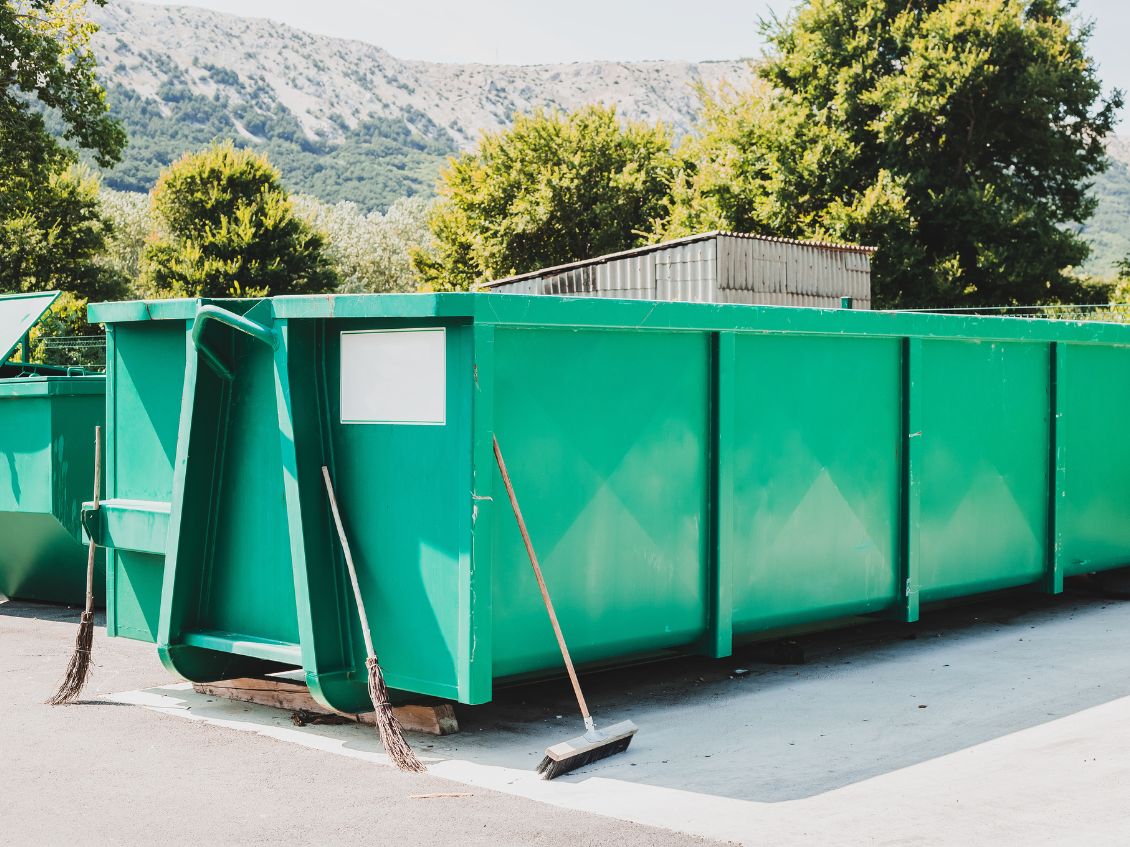 There are rules to almost everything, and dumpster rentals are no exception. If people don't follow those rules, the consequences can get costly. And when you're renting a dumpster, you want to make sure the company you're considering has your best interest at heart. People make many mistakes when renting dumpsters, mainly because they don't know what questions to ask beforehand. Here are 10 questions to ask a dumpster rental company before hiring.
What Areas Do You Service?
First, you need to know if the rental company will come to your location. Some people try to avoid this step by hiring a dumpster broker. The problem with this is that dumpster brokers service from all over. There is no guarantee your rental is anywhere near you. Additionally, you won't be able to get in touch with the brokers if there is an issue with the dumpster and you need their expert opinion.
Make sure the rental company you choose services your area, and find one that has the closest location to your project. Keep in constant communication with the company to avoid issues.
Does It Include Landfill Tipping?
Anytime you rent a dumpster, there will be fees, and you need to know what they are. Ask for an itemized list that maps out the charges and whether the fees include landfill tipping. Landfill tipping is when the dumpsite charges the dumpster company to get rid of the trash.
Most dumpsites charge per ton, which might amount to about $50 per ton. Many companies will include that cost in their quote, but it never hurts to ask to be sure. If there is a rare occasion where they don't, you'll need to factor that pricing into your budget.
What Are the Sizes?
Dumpsters come in all shapes and sizes. This is ideal since every project requires a different size, and you never want to get the wrong one. Getting a size too small could result in overcharge fees or needing to switch out the container sooner than anticipated.
Ask how many sizes of containers the rental company offers. Here at Vine Disposal, we have multiple sizes, including our 20-yard roll-off dumpster, which is equipped for most small projects and some medium-size ones. Consult the company to see which sizes are best for your project.
What Are the Weight Limits?
Any dumpster size you choose comes with weight restrictions. This is where people get most tripped up. If there are any overage fees with your rental, there is a good chance the price came from exceeding the weight limit, so don't go over!
Ask what the restrictions are for each container, and if you start to feel like you're close to exceeding them, get in contact with the company. Remember to factor in things like weather changes. Heavy rainfall and snow can add to the weight of the container, making it heavier than you intended, so keep an eye out.
How Long Is the Rental?
Ask them how long the rental is. Most companies allow you to rent their dumpster for about a week. There are cases when you can extend the rental, but that will require additional service and another conversation. It's ideal to finish your work within that week.
If you're renting a dumpster to clean out an estate, don't rent the dumpster until you've organized the house. It's not ideal to rent before figuring out what you want to throw away and what you want to sell. Sort that out beforehand so you don't go over your rental date.
What Can I Load?
Some things can go inside these containers, and some cannot. People don't think too much about this aspect because they figure it's all trash. In contrast, companies have strict rules when it comes to their dumpsters.
Some items can be hazardous and start fires or bad chemical reactions. Others are bad for the container. Ask for a list of items that are acceptable and unacceptable to put in your dumpster. You might be surprised to see some electronic items on there.
Where Can I Place It?
Dumpsters take up a lot of space. If you plan to place yours on the street, in a parking lot, or in the driveway, ask what's allowed. Some locations may be off limits or require specific paperwork first. If it requires the city's approval, the company may know the restrictions.
If there are specific restrictions for your neighborhood and HOA, the company may not be as familiar with them, but it doesn't hurt to ask. Check with them and whoever will approve the placement before making any investments.
Are There Any Discounts?
Dumpsters sometimes come with discounts! But what are they? All you have to do is ask. If there is a chance to get a deal or a lowered quote, go for it. Dumpster rental companies might offer a discount for a shorter rental period. If you think you can complete your project in that allotted amount of time, why not go for it?
Some even offer special deals for different seasons. You might start to rethink pushing back some of the projects and moving them up if it gets you better pricing. That extra money can go toward something else.
What Are the Drop-Off and Pickup Times?
Once you find a dumpster rental company you like, ask them what their pickup and drop-off times are. Find a company that works with your schedule.
Most companies will give you a window of time to drop off and pick up the dumpster. Make sure your schedule is clear during that time so you're present. The company may need you to answer questions, or you may have some of your own.
Are You Licensed and Insured?
Lastly, work with a company you can trust. When a company has a license and insurance, it makes them more legitimate and trustworthy. Of course, you'll still need to check their references and customer reviews before making any commitments. But when the company has a license and insurance, you can hold them accountable, and their insurance can cover any issues that may arise later.
Here at Vine Disposal, we can answer all 10 of these questions before you hire us as your dumpster rental company. For more information, visit our website.