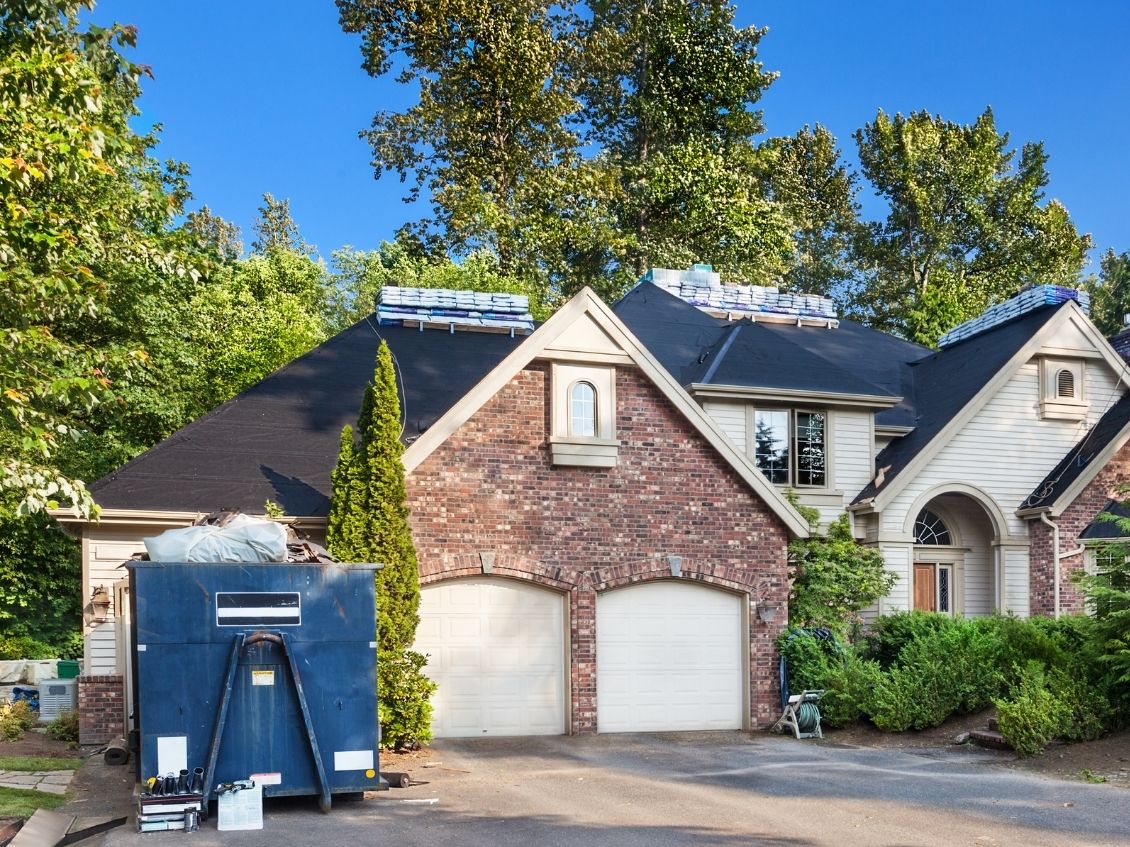 The roofing industry booms as soon as the weather warms up. During your days of shingling, you should plan ways to toss out the work debris. Here's why roll-off dumpsters make roof repair easier, rather than paying to dump at a junkyard.
Dumpsters Fit the Budget
Depending on the project size, a dumpster can meet your needs. With dumpsters ranging from 10 to 20-yards, your debris gets handled correctly, and no mess is left behind. If you can spare the high costs of relying on a junkyard, renting is your best choice.
Many waste management companies see leasing as a better option, especially if you need a bin to fit your budget. You can rent a dumpster and schedule its delivery with a local dumpster rental. Dumpster rentals require a one-time fee. Compared to junkyards, which typically charge by truckload, this deal can prevent your projects from going over budget.
You Control Everything
The best part of renting a dumpster is the ability to take control of the process. By working with your chosen waste management dealer, you come ready for every job.
Before ordering, ensure you know the dimensions of your roof. If you don't know the size of the roof, we recommend renting a larger dumpster. You even have control over how much debris you want to keep. You're likely to acquire various materials on the job, so keep what you can to reuse for future jobs.
Another great thing about total oversight is that the waste management service you choose works with your schedule. Vine Disposal's pick-up period is around 14 days, but we accept later dates if necessary. Call in advance to let us know if you need to reschedule your drop-off or pick-up date.
The Benefits of Renting Dumpsters for Roof Repairs
Whether your crew is accumulating shingles or wooden planks, your crew can enjoy the benefits of renting a dumpster.
For instance, there's a lower project cost—many companies work to deliver and pick up the bin, reducing travel time. Here are other advantages to enjoy:
You work with a skilled team
We retrieve the dumpster for you
You can choose from various sizes
Now that you know why to rent a dumpster for a roof repair, it's time to start the leasing process! Get in touch with your waste management company to schedule your dumpster and learn about the exciting benefits of a roll-off dumpster.
Renting a dumpster should be easy. With Vine Disposal, you have control over your timeline and requirements. You will work with trained professionals who are capable of meeting your needs. Contact us for more information on scheduling a dumpster for your next roofing job.