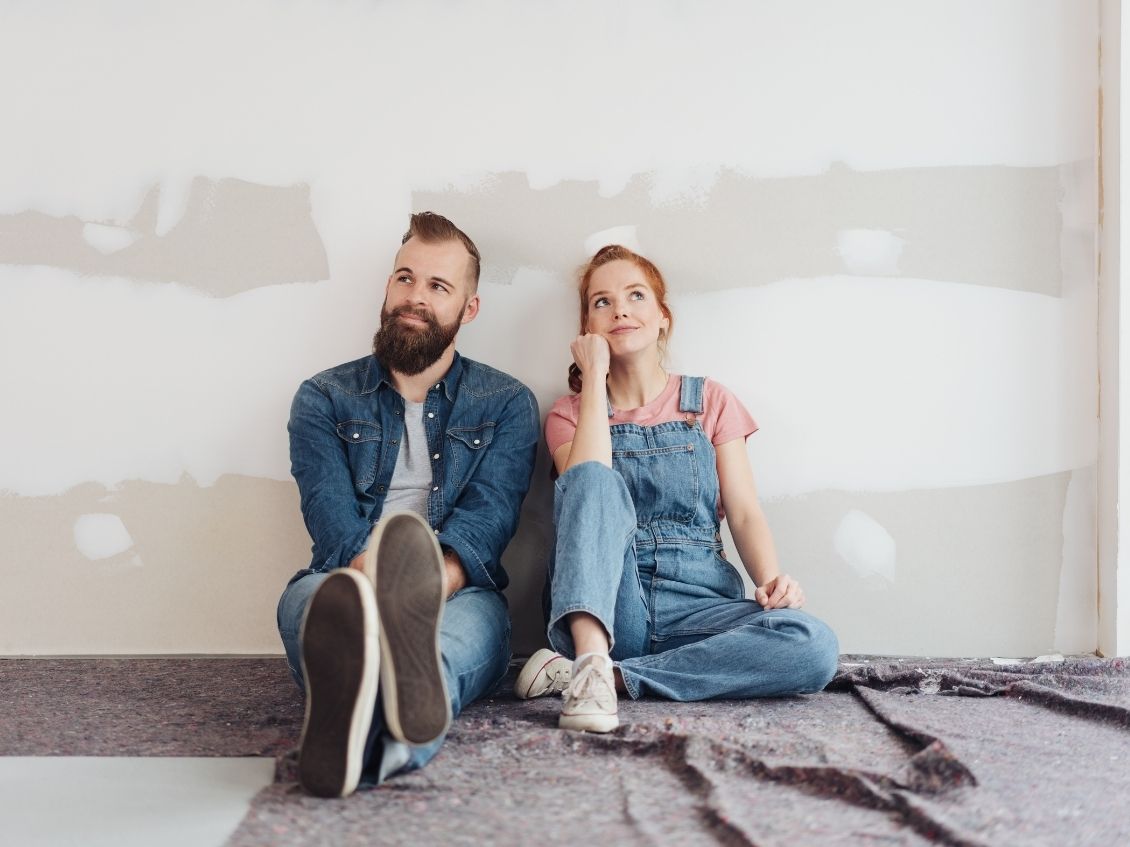 We know you're slammed with piled-up projects from the last year or so. However, we need to take a moment and really plan out all projects based on the best time to renovate your home. So, as we near a new year of expected projects, let's figure out when we need to remodel our home, based solely on the season.
Winter Remodeling
Despite Jack Frost nipping at our nose, 'tis the perfect season to start planning for future projects. As we near colder temperatures, we need to visualize the most critical tasks, such as landscaping and restoring the home's foundation. Here are a few services to plan.
Exterior trash removal
Landscaping
Tree cutting
Deck and Outdoor Services
If you're planning out your wish list for the year, now's the time to contact landscaping and remodeling designers who can help create the yard of your dreams. Additionally, a well-groomed yard and patio can increase a home's value.
From a deck to newly pruned rosebushes, setting out to pre-plan for your yard can help you keep track of each project to complete throughout the year.
Home Addition and Foundation
It might seem scary to work on the home's foundation during the winter or add an addition due to the grounds freezing and the air becoming thin.
However, even with harsh air and lower temperatures, we can still work on home improvements and the foundation without worrying about humidity or wet ground during the warm months.
Room Remodel
Now, you don't need to do them right away for room remodels, especially since it's cold. However, you can continue to plan a room remodel by purchasing material during the winter, since many hardware stores have deep discounts on all remodeling materials and tools.
Buying equipment during the winter can help you create a bigger budget for other room remodeling projects later in the year.
Interior Painting
It's important to avoid painting the exterior due to freezing temperatures and the paint not drying right. When the paint doesn't dry properly, it can cause the siding to warp and even chip. So, let's focus on the interior this time.
A great reason to paint the inside of your home during the winter is the air is less humid. Less humidity equals a better and more successful painting job that dries evenly.
Spring Repairs
Spring is the perfect time to get things organized and your home in order. Even when we do spring cleaning, we can make room for spring repairs. So, look at your list and sift through what can be done this season and what can wait. Here's what to plan:
Window replacement
Deckbuilding and planning
Insulation
Building the Deck
Spring is still the best season to plan for future deck or patio restorations or installation. Still, as you work with a designer, they won't start prepping until the ground is dry and easy to work with.
Even as the weather becomes slightly warmer, workers can enjoy working outside on your deck that you get to enjoy throughout the summer and even into fall.
Window Fitting
As the weather becomes a little brisker, we need to ensure that the interior of our home doesn't get ruined by harsh weather conditions. Additionally, installing new windows can help save on energy bills and even keep the house cool during the summer.
Insulation Installation
We need to stop using our thermostat, especially when we want to cool down or warm up the house faster. In fact, a home can't heat up or cool down sooner, as it takes time to build to that temperature.
So, instead of messing with your thermostat, consider adding in new insulation. Insulation is a better way to help keep a central temperature throughout the home. So, throughout the brutal cold or hot days, your home is well maintained with proper insulation.
Summer Makeover
Summer's a great season for yard sales, home restoration, and even having the necessary supplies to get your projects done faster. As you prepare your home for another project, here's another list of tasks to do in the summer. Here's what to plan:
Furnace repairs
Fireplace update
Hiring additional help
Furnace Fixings
Having to replace a furnace in 100-degree weather isn't ideal, but getting you through the colder months is vital. The furnace keeps the home warm, so having it fixed by a professional in the summer can see the house ready by the time winter approaches.
Don't slack off this time around and wait until fall again; get it done, or schedule a future appointment when it's warmer out.
Fireplace Update
Like the furnace, many put fixing their fireplace off until the fall or winter. However, during the fall and winter, many professionals are either off-season or booked until the holidays.
So, to help save you from freezing in the fall and winter, schedule your appointment early. That way, your home can keep you and your family warm.
Hiring Help During Vacations
It's hard to schedule the appropriate time to finish a significant home remodel and want to go on vacation over the summer. However, it's possible to still go out of town and get your home renovation finished.
Many contractors can perform home renovation projects while you're away. In fact, many prefer that you don't live among the rubble during modification, mainly for safety reasons. So, take that vacation to the Bahamas, and keep your phone on you in case your contractor calls.
Fall Overhauls
Another great season to plan future projects, set a budget, and finish off any last-minute projects before the snow falls again. The best part of the fall overhaul is to focus on your landscaping; that way, you're ready for new plants, and the yard is prepared for cooler temperatures. Here's what to plan:
Landscaping
New appliances
Air conditioning maintenance
Landscaping
The landscaping is vital for curb appeal and ensuring that the soil doesn't die as cooler temperatures creep in. As you get your landscaping ready, consider doing these small things to ensure the ground doesn't dry out and your exterior is winterized:
Add in a new tree
Fertilize the lawn
Clear the gutters
Appliances
Another asset to your fall overhaul is installing new kitchen cabinets, refrigerators, and even a dishwasher. If you're ready to upgrade, fall is the perfect season.
Air Conditioning
The air conditioner likely needs to be checked before stowing it away for the fall and winter. Hire a professional to come to look at it and get the best recommendations on how to winterize your air conditioner.
Having home renovations takes time, money, and patience to finish. However, as you follow along with our guide and find out when is the best time to renovate your home, you'll find that our list of projects can easily be organized based on the best season to get a remodel done.
Vine Disposal offers exceptional service for needing a dumpster rental in Lawrenceville, GA and the surrounding areas. We offer many sizes to help accommodate every home improvement project you have planned.
To help you further your home improvement process, having a dumpster can help you stay organized when renovating. For information on our dumpster rentals and sizes, you can contact us here.