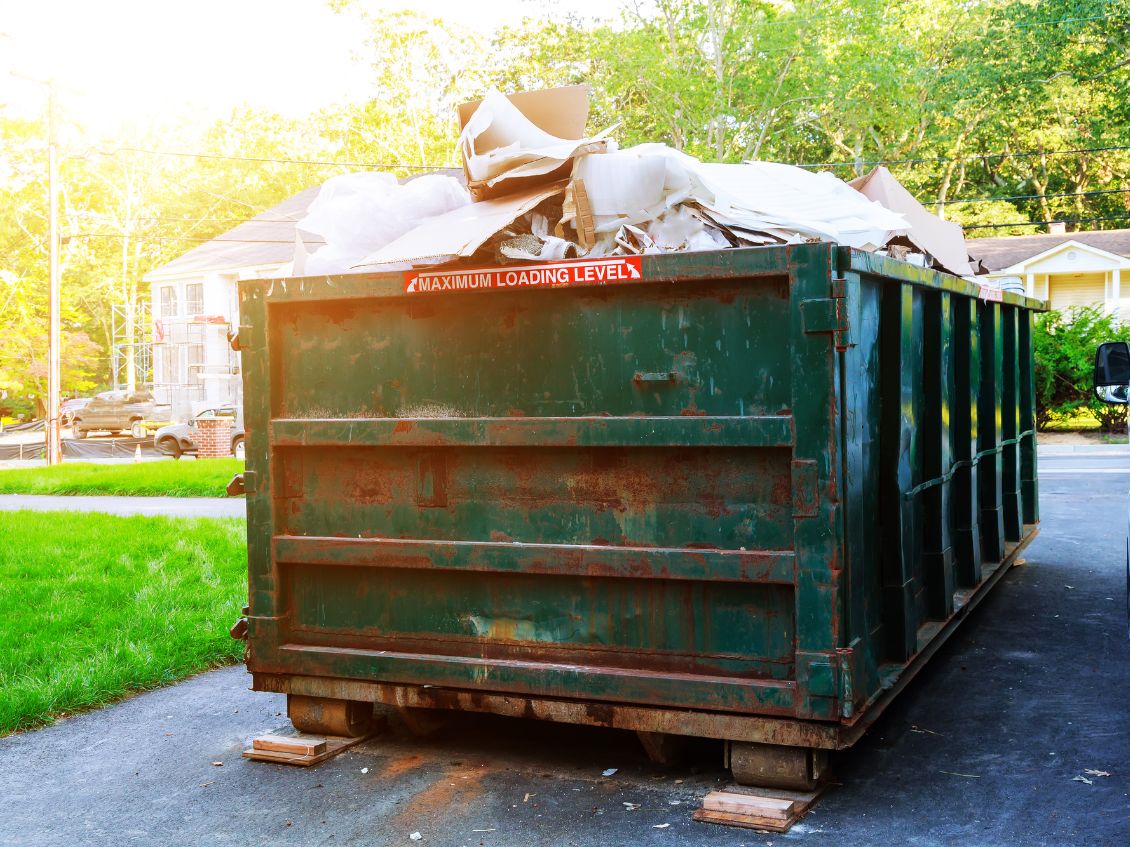 The weight capacity for dumpsters varies based on the container size. Knowing the ins and outs of the container you rent could be the difference between an expensive or a suitable invoice. Mistakes can happen when you don't know the proper protocol for every dumpster size, but we can educate you. Here's what you need to know about dumpster maximum tonnage.
What Is Maximum Tonnage?
Dumpster maximum tonnage focuses on weight limits for rentals, varying based on the type of debris the renter disposes inside the container. The limit is about 10 tons for the average dumpster, which is 20,000 pounds.
A dumpster won't be able to haul anything past that number. However, it's recommended that renters don't reach that capacity. It's safer to stay within the two to six-ton range because it meets local road safety restrictions. You don't want to cause any problems for the transporter when it comes time to unload and transport the debris.
Purpose of Weight Limits
Weight limits protect the waste company and the people renting from them. Overfilling the dumpster could result in overage charges. Aside from the upcharge, the trucks that collect the dumpsters are not as heavy-duty and sturdy.
The truck needs to be able to lift and maneuver the dumpster safely. Dumpster rental companies will not pick up a container that exceeds the weight capacity. They will charge you an overage fee, and that fee depends on their discretion.
How To Measure
Companies take dumpsters to landfill sites and place the containers on a scale to measure the weight of the truck, dumpster, and debris. They will weigh the truck twice—once with the debris and again without it. Choosing the correct dumpster rental is imperative to whatever project you pursue.
10 Yard
A 10-yard roll-off dumpster holds two to three tons, or 4,000-6,000 pounds. Use this container for basic household debris and construction. Carpeting needs to fall between 2,500-3,500 sq ft, yard waste 5-10 cubic yards, and drywall 1,600-2,250 sq ft.
20 Yard
A 20-yard roll-off dumpster holds three tons, or 6,000 pounds. You can use these for home improvements or bigger projects. For this container, carpeting can be between 3,000-4,200 sq ft, drywall 1,950-2,650 sq ft, and yard waste 6-12 cubic yards.
30 Yard
A 30-yard roll-off dumpster rental holds 3.5-5 tons, or 7,000-10,000 pounds. Manufacturers design these for larger-scale projects. The carpeting disposal should range from 4,200-6,000 sq ft, drywall 2,650-3,840 sq ft, and yard waste 8-15 cubic yards.
40 Yard
A 40-yard roll-off dumpster is the maximum size. It holds five to six tons, or 10,000-12,000 pounds. Carpeting disposal falls between 7,200-9,600 sq ft, drywall 4,600-6,000 sq ft, and yard waste 15-20 cubic yards.
Now that we've shared what you need to know about dumpster maximum tonnage, you're all set for your next rental. At Vine Disposal, we know a lot more about dumpster regulations. For more information, visit our website.