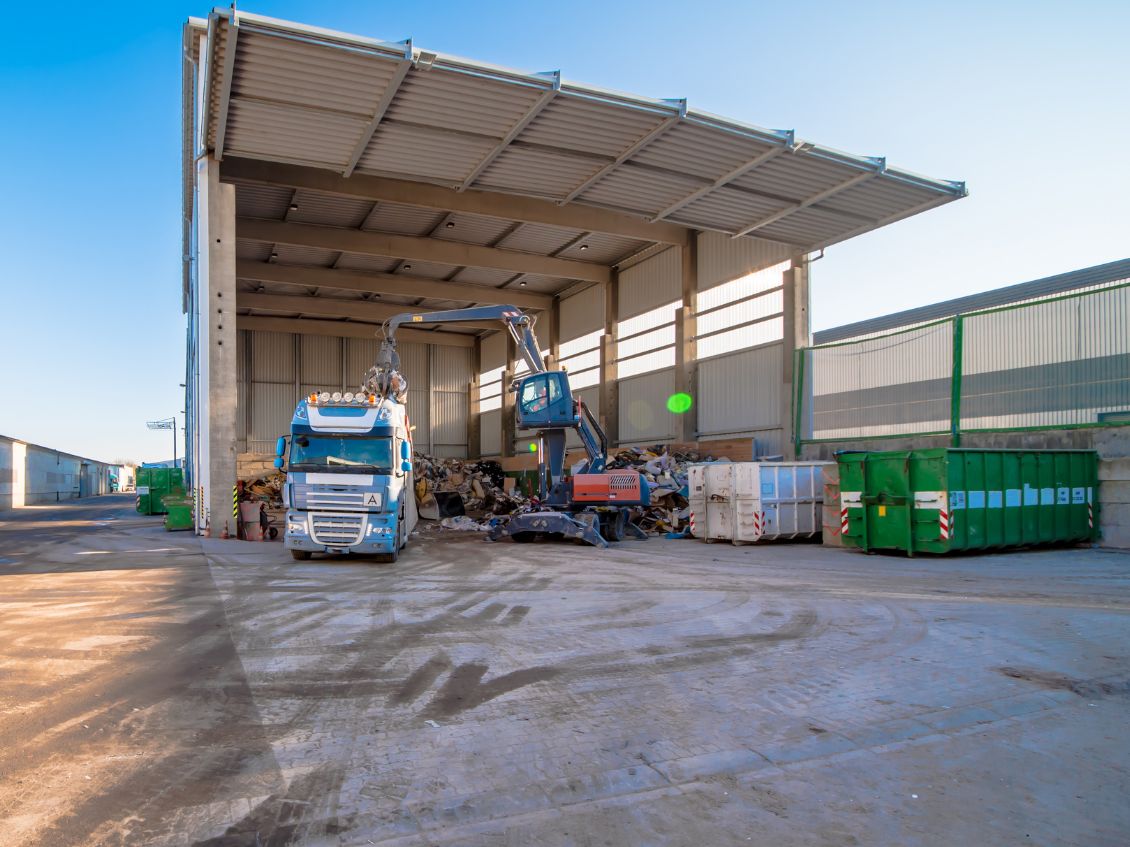 Every small business has areas where they need improvement, including waste management. Sometimes waste issues may go unnoticed until they become significant problems, so it presents a challenge for store owners to find solutions. As a small business owner, it's your responsibility to develop a waste management plan. Check out the following considerations.
Consider Compliance History
While every larger company has waste management methods, small businesses also must follow similar strategies. Some practices might work, and others won't; however, there are vendors out there to assist in developing safer cleaning protocols.
When setting up your plan, select a waste management vendor with a good track record, one that has been in the industry for a long time and has a reputable online presence. It's wise to choose a waste management company with stellar reviews and client testimonials on full display.
You may think that any company's reliable, but its compliance history determines its value. For example, if a town the companies are based in has strict garbage disposal rules, how well does that company follow them? Uneven or absent compliance stats may be a warning sign.
Use a Third-Party Auditor
Many companies claim to be environmentally friendly and practice the associated protocols. Unfortunately, some companies don't have good approval ratings, which usually are scored by an auditor.
If you need service immediately, a third-party auditor helps find the best choices based on needs, how ethical their practices are, and if they have violated any community waste management rules. The best company to go with is someone who's been audited in the past few years and has a proven track record of sustainability and waste management know-how.
Review Sustainability Goals
Every vendor you come across needs waste management experience and must know how the process works, from scheduling the service all the way to picking up a dumpster afterward. A good supplier shares the same sustainability goals as you. If you aim to be more eco-friendly over the next six months to a year, you must remain on top of scheduling your dumpster rental when needed.
Search for Value Over Capacity
Value is more important than capacity. The value of a company partnership comes before how much waste you currently have. If there's no shared vision or goals from either the business or the vendor, then the value won't be there.
Vendors and business owners must work together to achieve their sustainability goals. It's important to consider value over capacity for a waste management plan, as it helps keep a small business clean and strengthens the partnership between both parties.
Consider the Vendor's Cost
When you invest money in a vendor, you're looking to get a valuable service out of it. However, you need to be careful with how much you spend. When you pay for quality over quantity, you expect the organization to have good ethical practices and strong compliance history.
When you have figured out your environmental principles, you can move on to finding vendors that align with your beliefs and showcase that the money you put in is worth every penny. A reliable vendor works with their customers to find common ground on values.
Work Out a Waste Removal Schedule
Depending on your location, services may be limited, especially waste management. However, there's likely to be a higher influx of servicers in higher populated areas. When you find waste vendors to work with, ensure they offer what you need for your business size. Since you're a small business owner, you might collect a fair amount of trash a week, so booking a 12-yard dumpster size would aid you best.
While waste companies have dumpsters for rent, you need to book them in advance. So, if you have continuous needs, booking weekly or biweekly is best. Contact your local vendor for details on what schedule works for you.
Determine What's Achievable in the Long Run
It's essential to have goals. And they must be achievable. If your goal is to be sustainable and have better waste management strategies, then planning should be your long-term goal. By setting goals, you strive for better heights and cut down on the cost of needing to throw out waste daily.
Work on ways to strengthen the relationship with your vendor and learn from each other how both sides can become eco-friendlier and more eager to keep the environment clean. Not only will you be much happier with the partnership, but having a schedule also motivates you to have a cleaner work environment for you, your customers, and your workers.
Waste Management Tips Small Businesses Need
Every small business needs to figure out its waste management system. Here are some ideas to help you get started:
Perform a self-audit on your waste management practices
Create a limit on how much waste you throw out
Communicate with your vendor about the dumpster contract
Donate useful items instead of throwing them out
When developing your waste management plan, it's essential to engage in daily practices to find your problem areas. Once you discover these areas, you can fix them right away and develop a waste-free environment. Work with your vendor to learn more about remaining compliant with your own waste management practices.
Why You Need a Partnership
When you partner with a vendor, you must nourish that relationship by communicating short- and long-term goals. By having a common ground and knowing that the company you work with is compliant, you'll have no trouble reaching milestones in your sustainability journey.
You need a partner who's transparent in their practices and looks to learn from their clients. The other reason to consider working with a vendor is to work toward a better waste management plan and learn from each other to create stronger outlooks on waste. Partnering with the right vendor is the biggest consideration to make when forming a waste management plan for your small business.
When you work with Vine Disposal, your business thrives in many ways. Our business practices center around being environmentally friendly by separating recycled waste and junk at recycling plants and ensuring that you're provided the appropriate dumpster size to manage your garbage. We want to hear from you and form a partnership, so contact us today with your waste management goals and schedule your first garbage bin rental.