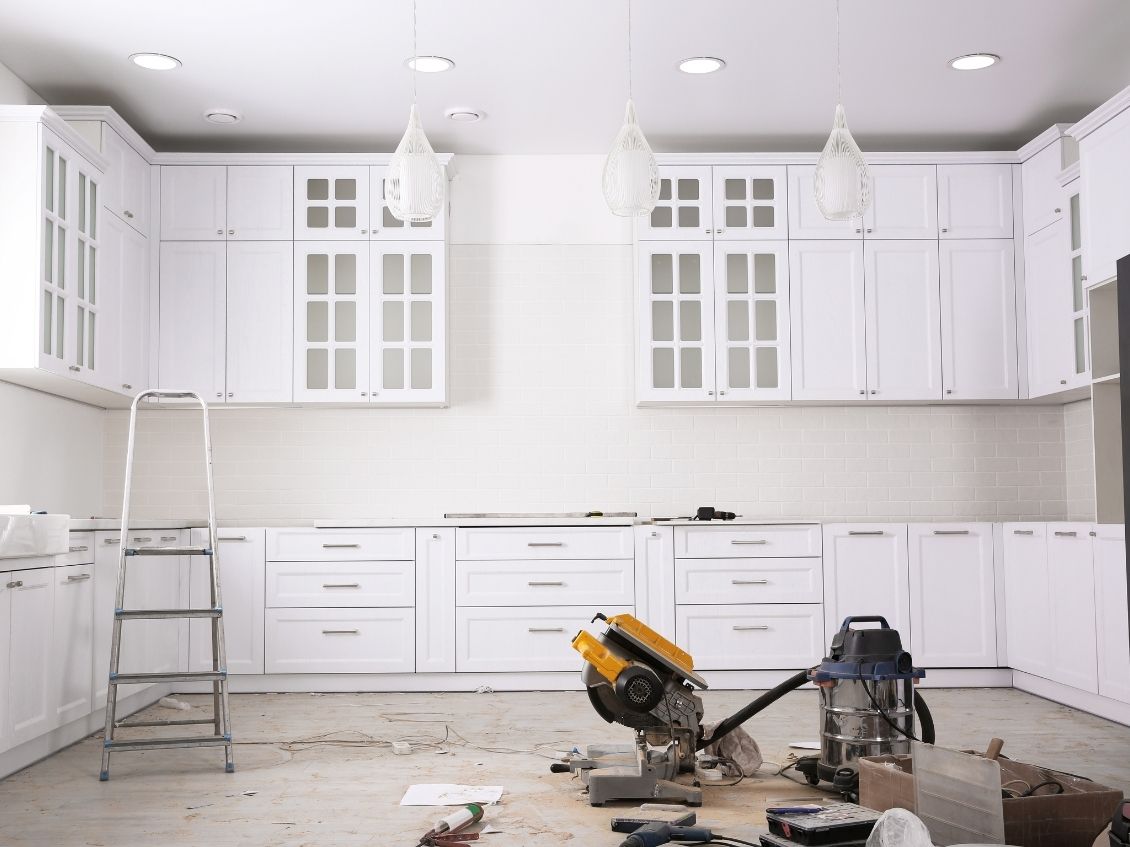 Now that we're winding into a new year, we're pondering our next great adventure. Whether we're fixing our home up or winning a beat-up old house at an auction, you're likely going to need some help with the entire renovation. Don't slap the tool belt on yet until you read the top things to know before flipping a house.
Flipping Houses Is a Full-Time Commitment
You realize that flipping houses is a lot like marriage: it's a full-time commitment with no backing out unless you wanted to—but do it before closing discussions. Many believe that having a fixer-upper and remodeling it can become a passive real estate investment.
They're wrong.
Flipping an entire home requires a ton of time and money, especially if you don't plan on building any part of the house. If you don't plan on touching a hammer to a nail, the only thing to worry about is the budget and hiring your workers.
You Need To Know Your Market
It would help if you researched the surrounding area. Many homebuyers study local places to see how the competition in that location. Without knowing what neighborhood you're dealing with, you might encounter problems with space, neighbors, crime, and endangering wildlife.
So, while scoping out the area, keep these critical questions in mind:
What's the current property value?

Are the homes selling fast—is there stiff competition?

What's the timeline of homes sitting on the market?
What elements do other homes have that make them sell?
What are the pros and cons of the area?
What does the site offer?
How far is everything?
Know Who You Hire
Indeed, you can hire anyone to help fix a home up to sell again. However, if they do not have good references or take equipment home with them and do not return any, you need to reconsider hiring them.
When it comes to rehabbing a home, you're in it to turn a profit. You shouldn't hire just anyone; the best contractors, electricians, landscapers, and more come with stellar recommendations and plenty of experience to help fix every part of the home.
You Need To Know What You're Doing
The most crucial essential thing to remember is that you need to know what you're doing. This tip helps, especially if you need to step in and help your team out.
If you need to DIY, your skills come in handy with things like electrical work and plumbing.
The Rehab Home Isn't Yours
When fixing up a home, don't reflect it on your personality. In other words, if you're aiming to sell the flipped home after, don't place in flooring you admire, but that a homebuyer might think looks awful.
All in all, keep every decorative piece, flooring option, and even kitchen countertop simple when setting up a home. When a homebuyer walks in, they want to have the opportunity to envision themselves living there, not just being guests.
You Should Offer More
Flipping homes nowadays requires more than renovating the kitchen and bathroom. When studying your local area, consider looking at each home's different features and making them better.
For example, a home could have a botanical garden in the backyard—an example is if you restore an old shed into a mini greenhouse in the backyard. A greenhouse is a fantastic investment for a home, especially if the neighborhood has a considerable plant-loving population.
Be Mindful About Price
The most important thing to note when selling your rehabbed home is not overpriced your home. If your property value doesn't have excessive improvements or more than a simple coat of paint, don't price your home too high.
Otherwise, you risk your home not selling, but you lose more than you gain at the end of the day. Furthermore, have a real estate professional come in to evaluate your home and price it for you. There's a good chance they can tell you what to fix if you want to raise the property value more.
Don't Forget Your Supplies
When going through your supply checklist, you need to ensure that you have all the right tools to get you through each day. There's a chance your contractor may forget tools, so keep some of these on hand to prevent delays:
Measuring tape
Chalk string
Magnets
Pry bar
Wire stripper
Duct, masking, and blue tape
Gloves
Putty knives
Towels and rags
Dumpster
An essential item to have is a 30-yard dumpster rental. A dumpster rental keeps everything organized and can fit all waste materials.
Always Do a Final Inspection
The last thing you want is a buyer backing out because their inspector found an issue. So, to prevent buyers from finding any problems, always do a final walkthrough with an inspector. With a final inspection, you can decide what to spend a little more on and what issues you can leave to the new house owner.
The best fixes that can lead to a successful home sale:
Fixing windows
Replacing doors
Installing new bathroom layout
Creating a bigger kitchen
Improving the curb appeal
Building an enclosed porch
Additionally, you want to add value to your exterior. Consider installing these to up your property value:
Automatic garage door
Backsplash
Ceiling fan
Finished basement
Insulated windows
As you make the necessary changes, it's essential to consider the following steps after completing your house flip with the help of our guide on the top things to know before flipping a house. The last step is to place the home on the market and set up an open house for prospective buyers.
While showing off the home, you can talk to others and brag about the home's best features to help bring in potential offers. Don't forget that when renovating any home, it's essential to treat it like a full-time job and enjoy the thrill of rehabbing a house that future homeowners can enjoy.
Vine Disposal conducts phenomenal dumpster rental services for all home renovations. Let's get you started in finding the best dumpster for you and your project. Finding your dumpster all begins with contacting us here.