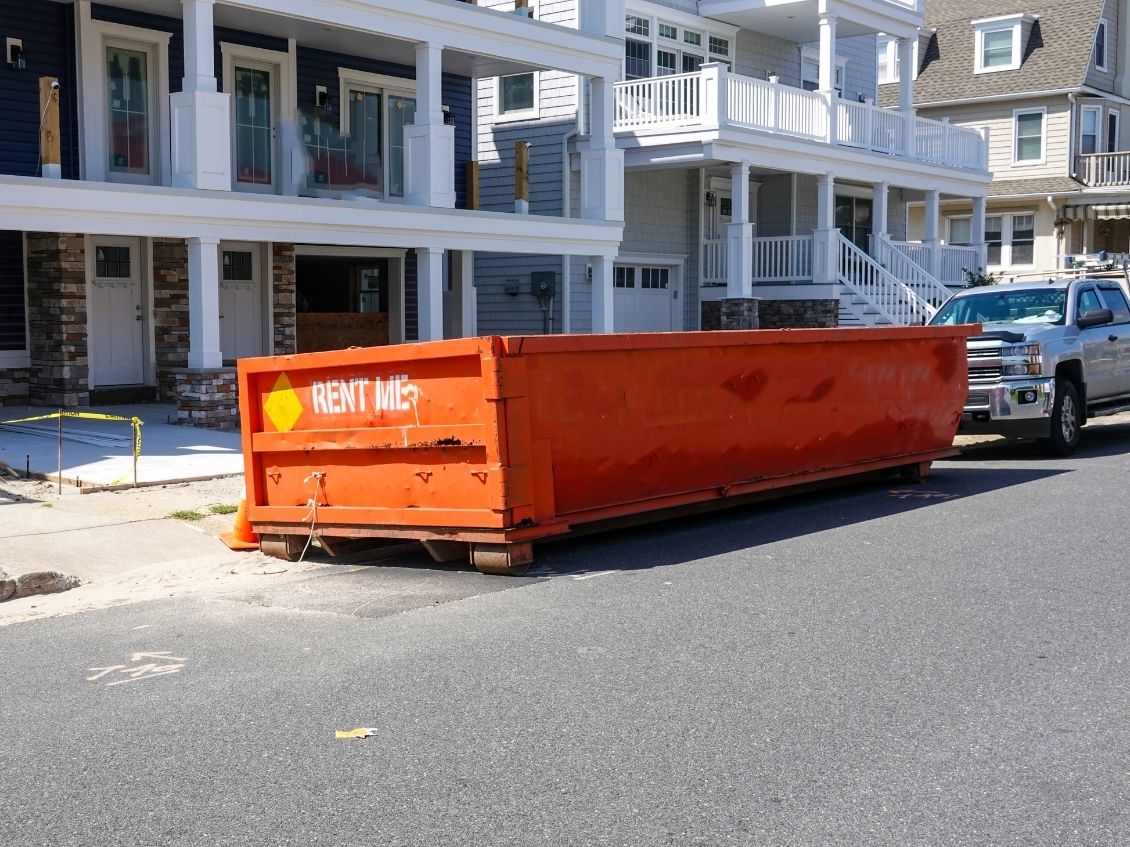 When you spy a dumpster, there's likely a construction crew nearby finishing up work or a family throwing out clutter. Whatever the reason, it's always a good idea to rent a dumpster—a large one at that. Here's a list of the top five reasons you should rent a large dumpster.
You Won't Get Fined for Property Damage
We're not one to rain on your parade of junk, but the piles need to go. If you want to avoid getting fined for having heaps of debris scattered haphazardly about on the lawn or in a neighbor's trees, renting a dumpster can save you.
Trust us—we don't want to see you get fined either. Renting a dumpster allows you to accumulate your trash into one bin. Then it will be carried away to never be seen again.
Cutting Down on Cleanup Time
We all hate cleaning up; however, your neighbors don't enjoy peering out their windows every morning to see a pile of junk. Luckily, a 40 cubic yard dumpster rental helps cut down on your cleaning process and keeps the construction area clean and organized.
Also, it can help save time and money on having to take daily trips to the dump to drop off your garbage.
No One Gets Injured
No one gets injured with a dumpster rental, and you won't need to worry about insurance claims. Tossing bulky and heavy material into a dumpster can help prevent others from slipping and harming themselves. A large roll-off dumpster can help save you from disaster.
Cleanup Time Is Smooth Sailing
Did we mention that using a dumpster cuts your cleaning time in half, maybe more, and even makes cleaning fun? We know it's hard to separate and throw materials away; however, when you have a dumpster, each pile you collect can easily be dumped without worrying about any trash left behind.
We Drop Off the Dumpster To You
The best part of our service is that we drop the dumpster off in your driveway and don't look back until it's time to pick it up. Additionally, you can keep the dumpster as long as you need it for your project. The process is straightforward.
As you read our top five reasons to rent a large dumpster, we want to introduce you to an entirely new world of dumpster rentals. At Vine Disposal, we help give customers satisfying service by working with them to find the right dumpster size for their project or big move.
For more information or general questions about our dumpster rental services, contact us, and we'll be in touch. Vine Disposal provides its customers with the right dumpster, ranging from 10- to 40-yard dumpsters for rent.