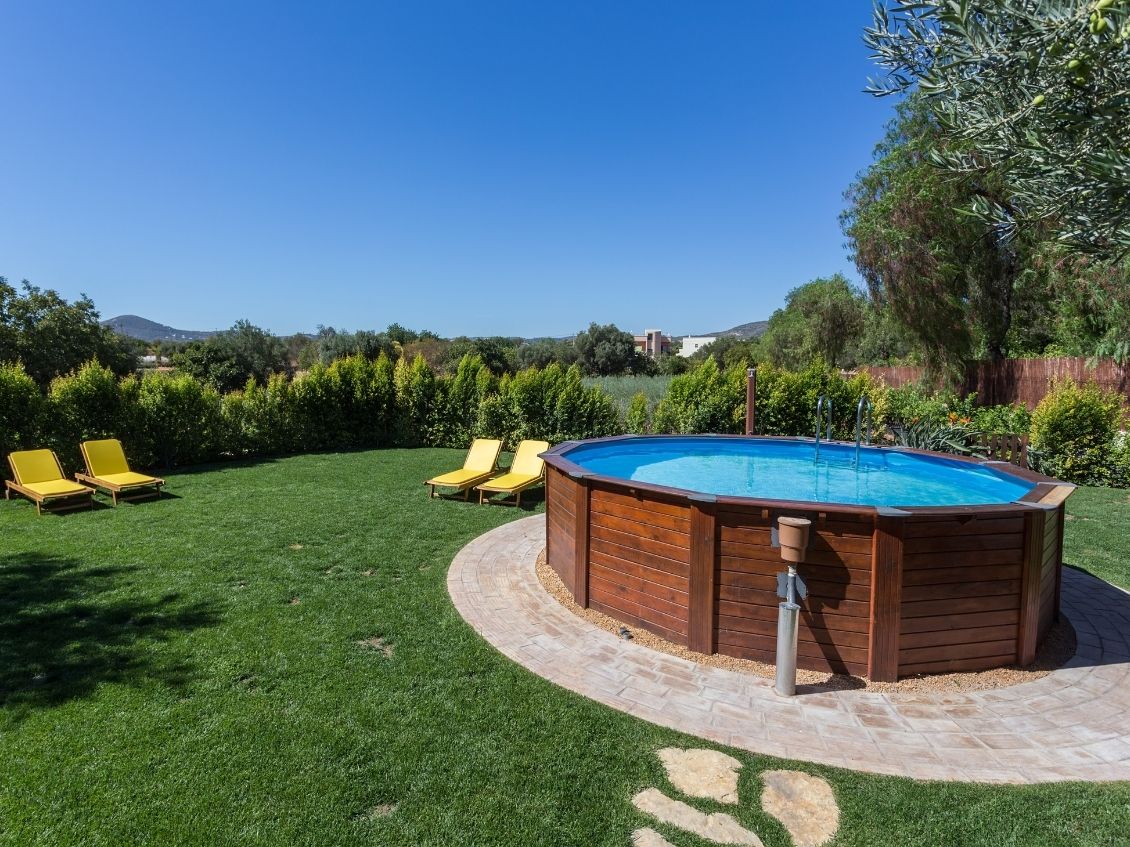 We heard that you're looking for a manageable list of tips for removing a pool from your backyard. Finally, we have what you're looking for, and we're here to deliver the tips for removing a pool from your backyard. No matter if you have an in-ground or above-ground pool, it's possible to remove it. However, it can cost a lot to remove, but it's worth it in the end, especially with a handy dumpster to collect the mess.
The Difference Between Above and In-Ground Pool Removal
Before removing the pool, we first need to understand the difference between above and in-ground pool removal. For starters, the process it really needs to go through for a speedy removal is draining, tearing it apart piece by piece, and then removing the debris with our dumpster.
To remove an above-ground pool, you're looking to spend close to $2,000. On the other hand, an in-ground pool's process is tougher. In addition, the process itself can cost a lot.
Aside from draining the pool with heavy equipment, a contractor breaks the ground open with a wrecking ball. And we're not coming in like one either, since the demolition requires more than one permit to remove the pool.
Know Your Removal Options
Now that you know the difference between both removals, you need to know your removal options. There are three options to pick from, and each one varies by person. To start off, instead of removing an in-ground pool entirely, you can actually fill it in with dirt to create a garden or separate sitting area near your deck. However, this process doesn't work well unless you add holes for better draining.
The second option is moving part of the pool, but not the entire thing. Initially, the process begins with draining and then leads into removing the pool deck and breaking down the sides of the pool. After doing the initial work, the remaining parts of the pool are filled with soil, which can have landscape and irrigation lines placed on top.
The final option is a complete removal of the pool. The complete removal requires the same steps as before but removing the entire space. Then, dirt's placed into the hole and covered with landscaping. It's expensive, but afterward, you can add it to the area.
You Might Need a Permit
Depending on whether you do the pool removal yourself or with a contractor, there will be a permit process to go through before demolition can begin. The price for the permit varies depending on where you reside. Additionally, you need to know the regulations for handling utilities, such as shutting down the water lines and dealing with electrical work.
Also, you need a reliable 40-yard dumpster rental to help clean up the debris. Through Vine Disposal, we can assure you find the right match dumpster for your backyard pool removal. Contact us for more information on our dumpster rentals and how renting a dumpster can help clear out debris from your yard.