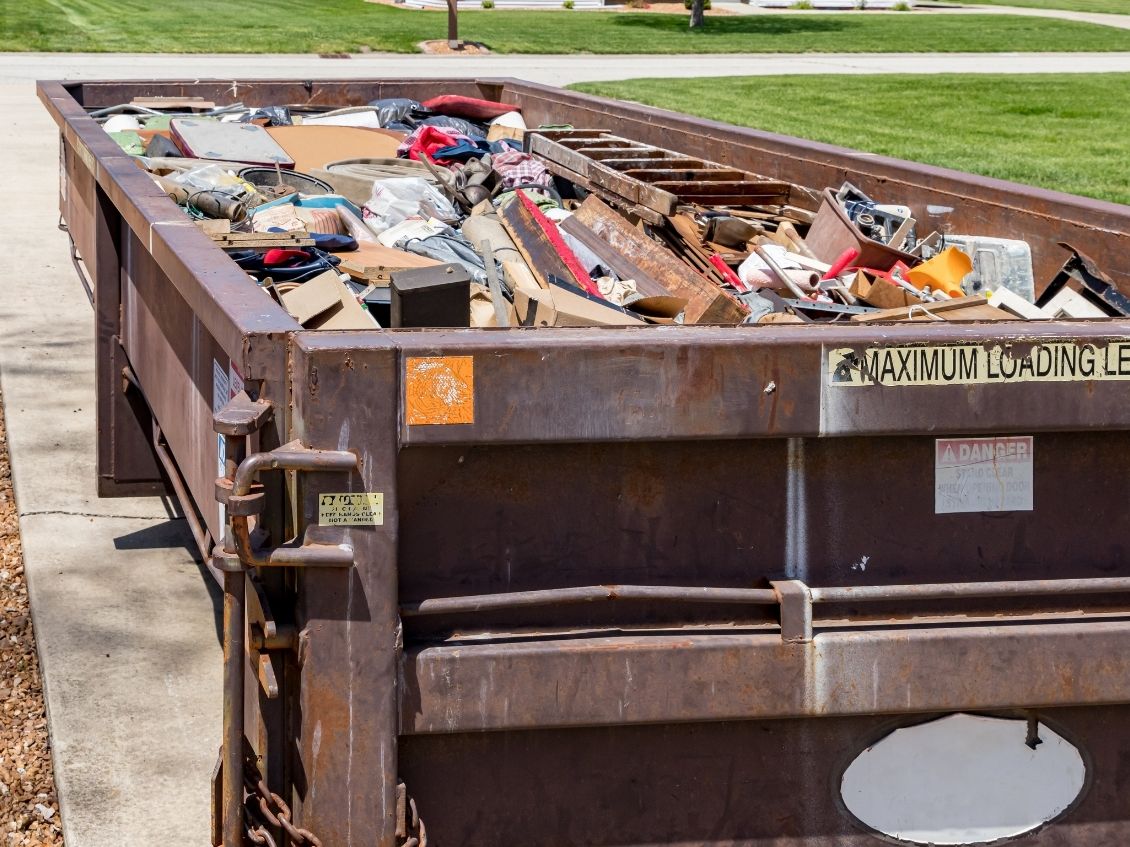 We've said it once, and we'll voice it once more: overfilling your dumpster isn't good, and your neighbors aren't going to be smiling ear-to-ear when they discover your debris has spilled into their yard. Let's prevent the damage before it begins by reading why it's a bad idea to overfill your dumpster.
You Don't Read the Policies
If you don't read or listen to dumpster rental policies, you're risking additional fees. Avoid the fees by reviewing the prices we charge per pound or ton that your dumpster goes over.
Construction and demolition debris per 1000 pounds is $25, or $50 per 1 ton
Municipal solid waste (MSW) per 1000 pounds is $35, or $70 per 1 ton
For both MSW and C&D, we charge accordingly if either is overweight. If you happen to have more weight, it's a good idea to rent two or more dumpsters.
You Ignore the Dumpster Size
Not every dumpster works for every project. For example, if you're deconstructing a building, you're not going to want a 10-yard dumpster, since it would be too small to fit all your waste. You need to be careful with what size you choose.
So, in its place, use a bigger size, like 30 or 40 cubic yard dumpsters. When you ignore the dumpster sizes, you're creating safety hazards. As you throw things away, explore different ways to collect all of your debris.
If you break down cardboard or wood before you throw it away, you can create more space in the dumpster. Reach out for information on dumpster rental in Marietta, GA, and the best dumpster size for you.
You Don't Stick To the Weight Requirement
Don't ignore the weight requirement if you want to avoid dealing with overage fees. It's simple: only fill the dumpster up to the required fill line, and then use a second dumpster for whatever's left.
Side note: if you have heavier waste, use another dumpster. That way, you're not overweight when piling stuff into it. To help you avoid potential overage fees, take note of our thoughts on why it's a bad idea to overfill your dumpster so you understand the risks.
At Vine Disposal, we offer the best service to help haul your debris off your construction or home property. We want to ensure you can avoid overage fees by properly filling dumpsters with your waste piles. Contact us for more information on our overage fees, so you don't overfill your dumpster.
For more information on dumpster rentals and overage fees, contact Vine Disposal. We're more than happy to explain the costs and go over each offered dumpster size. We're only one contact form away from assisting you in picking the right dumpster size.