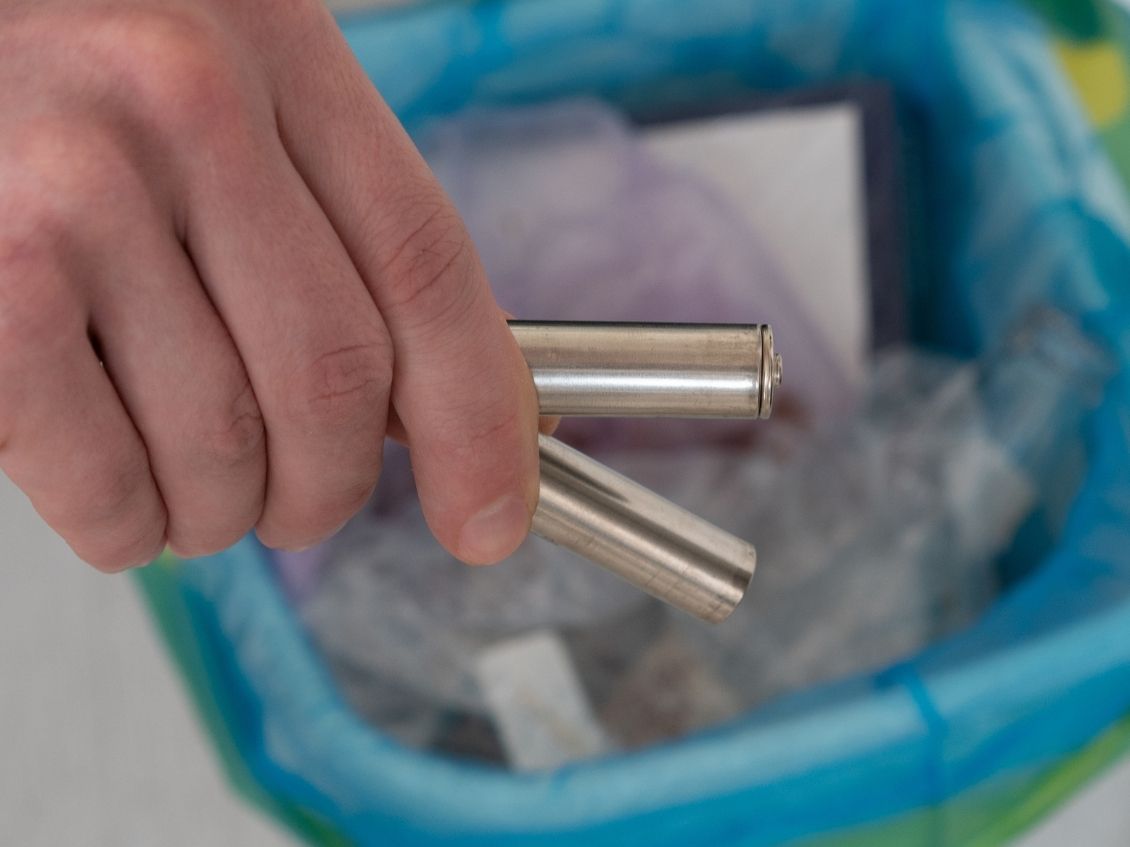 Please don't throw out your electronics anymore—the landfills are too full! OK, now that you have placed the item down, let's talk. Have you ever noticed how many illegal things are thrown away? Read on to discover six items you shouldn't toss in the bin.
Paint
Paint might not come to mind when thinking about what your city bans from the garbage can. Paint is one item brimming with harmful chemicals that damage the environment.
The best alternative to throwing away paint is to donate unused bottles—even half-empty ones—to local charities, schools, and theatre groups. If you have empty bottles, find a local paint shop that can give info on how to donate them for reuse.
Fluorescent Light Bulbs
Fluorescent light bulbs are pretty, but they have several issues, such as excessive energy consumption—not cool! After swapping out the old fluorescent lights for incandescent, keep them in a box until you're ready to recycle them.
Fluorescent lights have five milligrams of mercury. If mercury touches the ground, it presents a serious risk to infants and pets while causing others to develop breathing problems.
Batteries
In Snellville, batteries are a common item to spot in the trash. Batteries have cadmium, nickel, and mercury. If these chemicals seep into the soil, they could kill plants and create contaminated water. Since batteries contain lots of toxic chemicals, recycling them is essential.
Electronics
CD players, boom boxes, and alarm clocks are a serious no-no. If you find that these items are no longer working, try fixing them instead, or sell them to someone.
When you send secondhand electronics to a recycling facility, they have the power to inspect and break down items into various parts so manufacturers can use them again. Companies spend time buying out pieces to create new products.
Garden Chemicals
You may have leftover gardening products you no longer need after finishing the garden up in the spring. If you toss them into the trash, they do more harm than good once in the landfill.
Ask your neighbors if they need any chemicals for their yards. There's likely one person in need of a suitable herbicide and fertilizer.
Tires
Tires are one of the things many think of when discussing landfill waste. There are actually so many tires in landfills that many ban tires from entering. You can reuse old tires in other ways or drop them off at a used car dealership.
Finding out now about these illegal items will save you from worrying about getting fines for throwing these items away.
If you're looking to take these items to your community recycling center instead, ask about an available dumpster rental in Snellville. Rent a dumpster if you're clearing out a wide variety of items—they're better off at a recycling plant.
Vine Disposal works hard to educate everyone on the best waste management practices. Book a dumpster rental for your recyclable items. Contact us for additional information—we can't wait to hear from you!