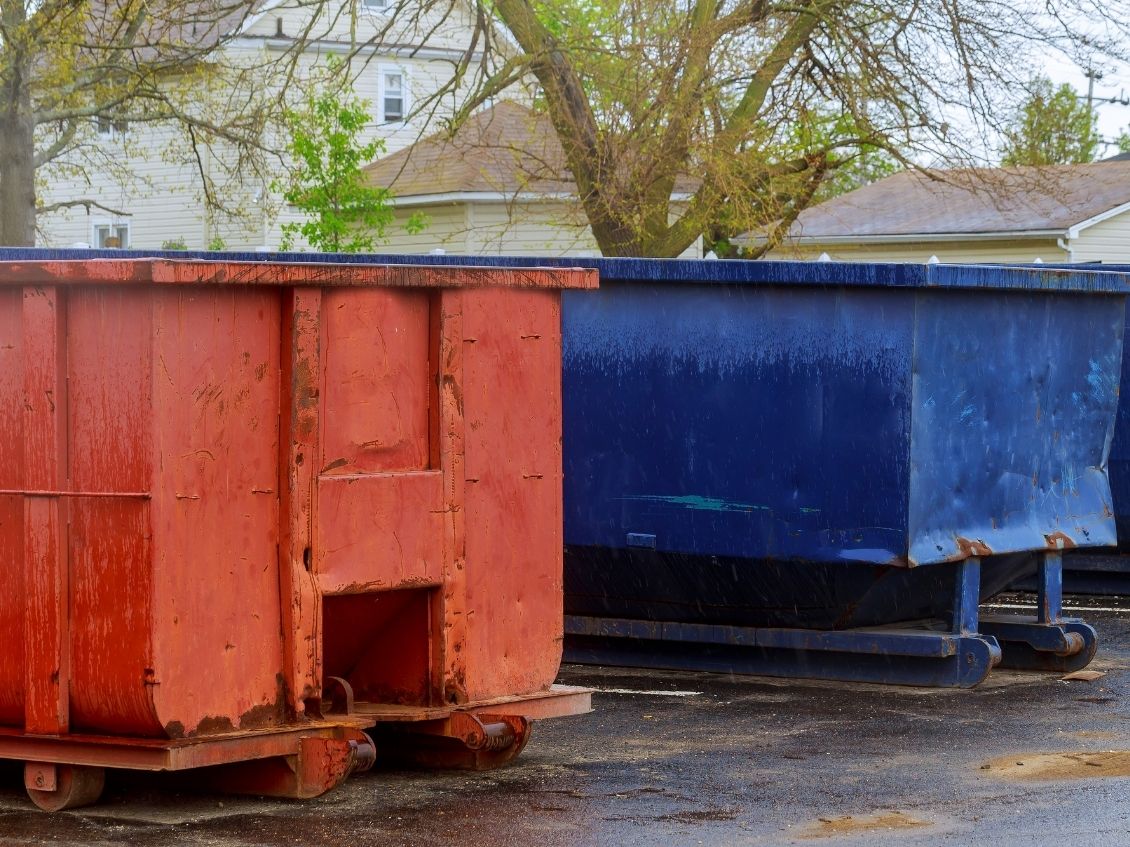 Congrats, you've decided to rent a dumpster for your commercial building demolition or house renovation. Whatever the case is, we're here to help you learn how to make the most of your dumpster rental. Ready or not, here are five tips coming at you right now.
Learn What You Can and Can't Dump
Right before you flood your dumpster with your accumulated debris, you need to make right with the dumpster gods–cough, cough, that would be Vine Disposal—and learn what's acceptable to throw into a rented dumpster and what isn't. For example, some things we can't accept include hazardous material and car parts. If you're uncertain about any other materials, contact us. We can go through your entire laundry list of waste and let you know what can and can't be accepted into our dumpsters.
Here's a brief list:
Never put hazardous material in the dumpster; dispose of it properly.
Don't toss any controlled substances.
Don't throw in infectious waste.
If you have liquid waste, see a plumber—it doesn't belong in a dumpster.
Asbestos isn't our friend either; speak with a specialist to remove the material.
We all love cars, but we have no way of discarding parts for you.
Soil that's been contaminated with chemicals or any type of poisons isn't accepted.
Make Sure Your Load is Even
In order to make loads even and avoid spillage, ensure all boxes and anything flat gets put in first. Put heavy or bulky material in next. Put all heavy materials and the bottom and keep lighter materials toward the top to ensure the load is even.
Place All Lighter Items Into a Bag
Even though lighter materials fit perfectly atop your pile of rubbish, they can easily blow away in the wind. Cleaning them up won't be fun. Instead of letting this happen, have garbage bags ready to collect any debris that falls out of your dumpster.
Don't Overfill the Dumpster
When you need to fit everything in at once, it's essential to strategically think about the placement of each scrap piece. Treat your dumpster like a jigsaw puzzle. Think of the larger material you have; if you place those in the wrong way, you're going to create gaps. If there are gaps, fill them with smaller pieces of debris to make space.
Any type of project needs a convenient service that can lend out dumpsters. Sandy Springs dumpster rental services are possible for locals. Through Vine Disposal, we're honored that you're considering our services; it's our guarantee to make your post-construction, renovation, or move out quick and easy with a rental dumpster.