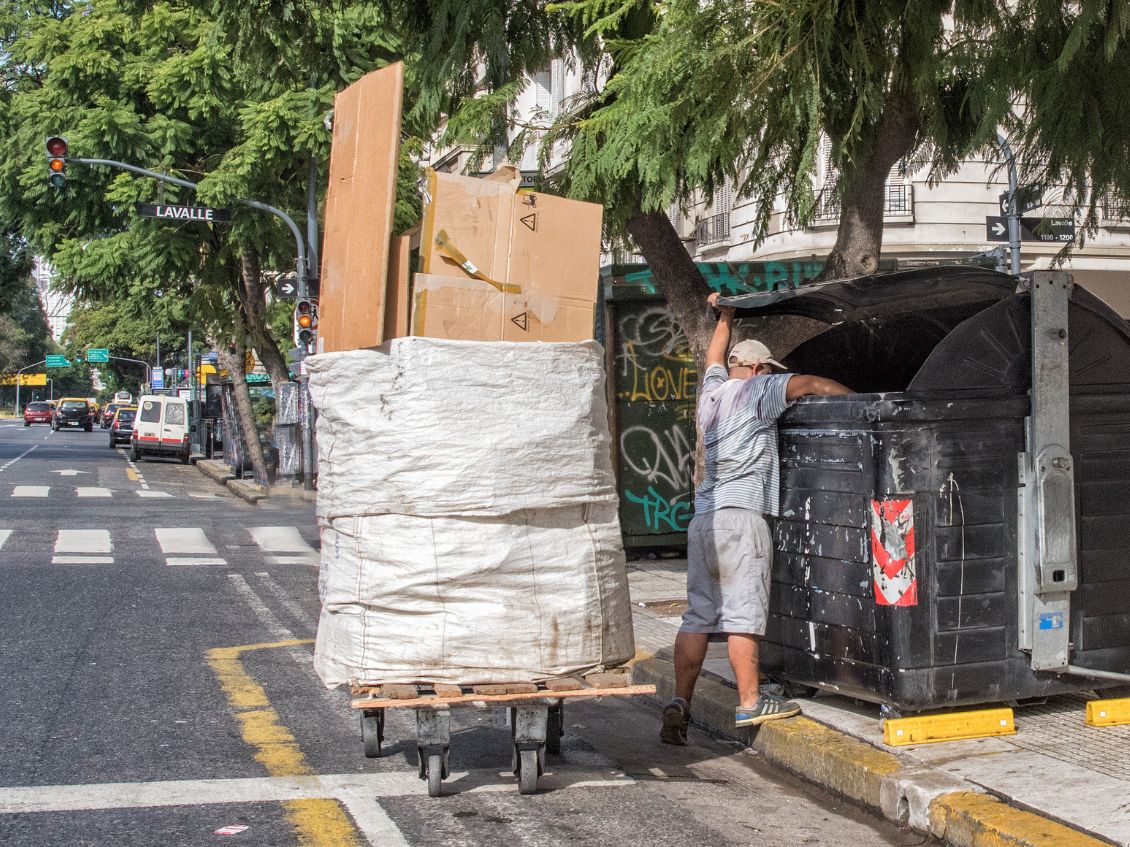 Ah, the sweet sound of rolling wheels heading to the back of a store, awaiting its best treasure hunters who will soon arrive. While this scenario sounds great to some individuals, others are more prudent on the subject of dumpster diving. They may worry, "Can you get in trouble for dumpster diving?" Let's find out.
It's a Slippery Slope—Some States Enforce Serious Rules, Others Don't
Many people want to try dumpster diving, but there are also many who fear they may get into serious trouble. The answers are mixed when you ask whether it's legal or not. Some states enforce strict rules about dumpster diving, while others don't implement them as harshly.
However, it's best to be safe and know the proper rules of garbage diving when venturing out on your own or with friends. But is dumpster diving illegal in Georgia? In short, no. However, it is still classified as trespassing if you pick a lock or access a restricted area without consent in order to access a dumpster.
What Would Happen if You Did Dumpster Dive Illegally?
Dumpster diving is a pastime that many people in the state of Georgia enjoy doing, and as long as they're doing it in public dumpsters and out in the open, they're in the clear. However, there are consequences to not doing this activity legally.
You could be in serious hot water if you access garbage bins without permission. You could be arrested and charged with theft and trespassing, followed by a citation and a potential fine. Keep yourself aware of dumpster diving etiquette.
Is There a Way To Dumpster Dive Without Getting Into Trouble?
Yes, there is a way to partake in this activity without facing penalties. The best option is to contact the business where you hope to dumpster dive first. Private vendors may be willing to work with you if you call them. They're often happy to leave stuff for you to take upon closing, but they won't like it if you overindulge in their waste.
The Difference Between Private and Public Dumpsters
Private bins are rented or owned by businesses and aren't open to the public most of the time. Public garbage cans are more straightforward; they're available on a first-come, first-served basis.
Sometimes, businesses will let you take things if you give them your contact information. They can then contact you and fill you in on the available discarded items.
Public garbage is self-explanatory. However, if you find a dumpster locked inside a yard, don't hop the fence, especially if it's a Marietta dumpster rental.
Tips for Dumpster Diving (Legally and Safely)
Can you legally dumpster dive? Yes. However, to do it safely and legally, follow these tips:
Scope out your sources
List out the items you want
Have confidence in yourself
Bring supplies
Dumpster diving is fun, but be aware of the proper etiquette. Always be safe and ask permission. Vine Disposal is here for all your dumpster rental needs, including answering questions about dumpster diving in your rental.