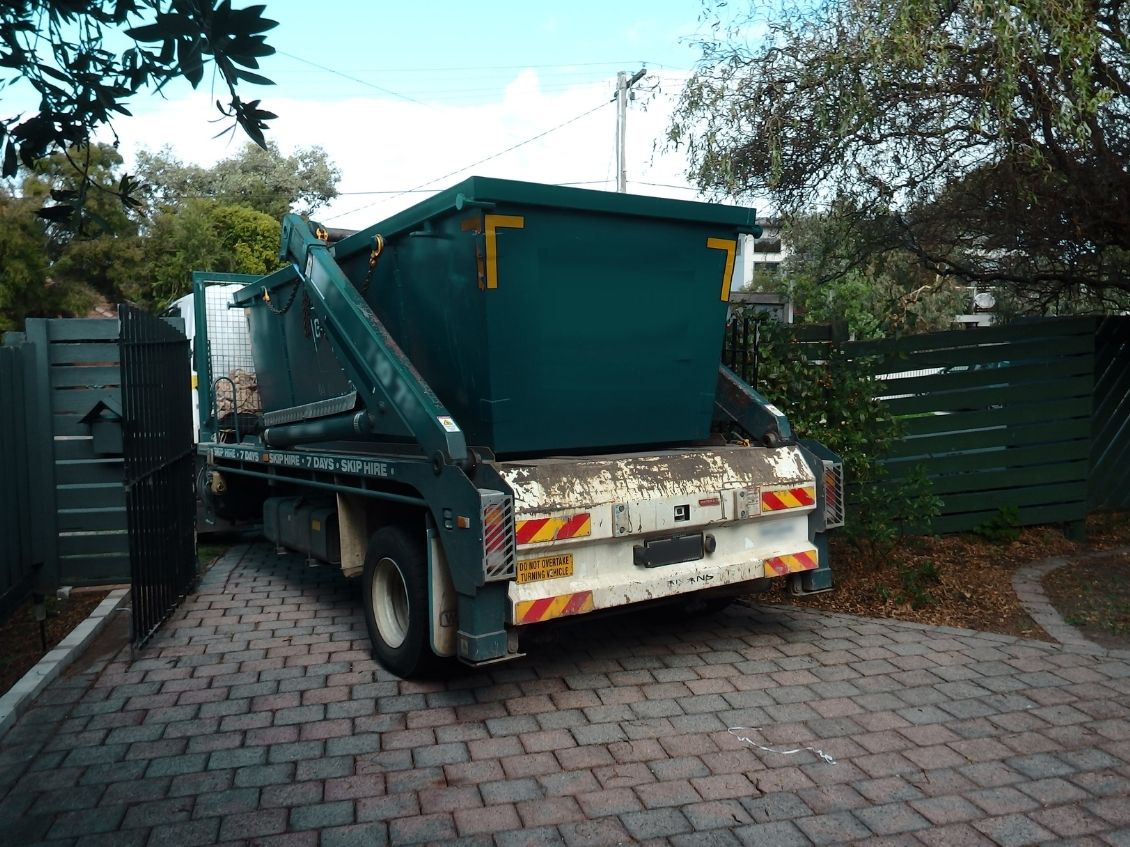 As a contractor, you spend a lot of time inspecting houses and commercial buildings to ensure they're ready to get knocked down and replaced with something new. You might think the next step is planning, and, well, yes, that's the next action. Here's a thorough guide to renting a dumpster for contractors.
What To Expect
When booking a leasing service, you need to pay attention to what's required, and how far in advance you need to schedule. Some things you want to consider asking your servicers about, primarily a dumpster rental provider, include:
How long do you need the service
The timeframe you need the items
How much do you expect to throw away
What's allowed in the dumpsters
The best decision to make right now is to plan all the services you need. That way, you have a clear mind and a better way to make smart business decisions. So, what else is there to concern yourself over while planning your construction project?
Research and Referral
When gathering up your list of potential leasing companies to work with, the important thing is to not go with a first choice. For many that are on a tight schedule, this might be the safest option. However, there's a slight chance the one chosen might not be truthful in everything they say and might delay your rental.
Therefore, the sooner you start planning a project, the better chance you get a good match. First, research all the companies on your list, and rank the top ten companies specializing in dumpster rentals in Snellville, GA. That way, you have a better idea of who to contact, what questions to ask, and review what their customers had to say.
Costs
The next thing to review is the cost of your leased roll-off. Many independent workers want to stick with a budget; that way, they have a fair idea of what to work with when introduced to their choices.
The best way to know the actual cost of a rental dumpster in Georgia is knowing how big of a project you plan on taking on. The bigger your job, the larger the dumpster and your budget need to be. For example, the best size for mid-size projects starts at 20-yards.
The best dumpsters for large construction projects:
20 cubic yards
30 cubic yards
40 cubic yards
After declaring a budget, review the list of roll-offs each company lists that match what you're looking for. Let's go ahead and look at how you can estimate your debris and make your rental work with the amount of trash you theorize having by the end of building.
How To Estimate Debris
While working, you likely accumulate enough piles to the point it starts to resemble a miniature Mount Everest. Luckily, there's an equation to help determine the total waste amount that's collected. Also, this helps in choosing the best dumpster size for construction sites.
For a building demolition: multiply the width, length, and height by 0.33, dividing by 27.

This will determine your debris in cubic yards.

For a home demolition: multiply the number of stories your home has by the length and width of the house, and then multiply once more by .20, and add in the yard waste.

This equation also determines debris in cubic yards.
How To Determine Job Needs
You need to decide how many dumpsters you need for the job. Although the driver dropping off the dumpster can't stay, it's essential to ask about how you can request more roll-offs if there's more waste. It's critical to ask before the actual booking. But, if you need a swap, contact the company and ask about their policy on swapping full dumpsters for new ones.
The Best Money-Saving Strategies
With every construction job, you're likely looking for fun hacks to help you save a little more while working in a construction zone.
Here's what to do to sweeten the deal when booking:
Ask about specialty discounts
Always schedule early to save more
Compare the prices of every rental company
Try and ask about bundle savings
Whatever discount you're in search of to save a little extra each time you book with a service, always reach out and ask questions. That way, you'll be satisfied, and you won't have to worry about not having enough in your budget to cover the bill.
What To Consider Before Renting
When you need to dispose of your waste, it's always good to decide how your workers manage waste while working. Before renting your bin, take into account what you need to do to avoid skipping any steps or forgetting something to add.
Since dumpsters can be messy, it's a good idea to order at least two; that way, you don't underestimate how much junk you have at the end of each job.
All in all, as you conclude our contractor's guide to renting a dumpster, start planning your next structure demolition right by booking your dumpster rental first.
Stunning Results Contractors Love To See
A contractor needs the right supplies to make the workday as efficient as possible. So, while you consider what to do about waste management, take a look at some of the things we know you love to see, and you will enjoy experiencing with a leased garbage can.
Organized Job Site
You know you've longed for a job site that not only looks clean but is also organized. When sorting debris, you need the right cans to keep everything separated. After filling every last can with junk, you'll feel a huge weight lift off your shoulders.
Job-Site Productivity Improves
Everyone enjoys a little productivity. With better features, a litter bin can keep workers on their feet as they move waste around and sort it all into the bottom of the roll-off. As you plan, you can expect a thorough drop-off, and a pick-up once you've finished.
Dumpsters That Meet Job Requirements
A garbage bin helps meet all your needs, which is why you need to rent a garbage can that can be a suitable storage unit for all your junk handling needs.
With Vine Disposal, no contractor can go wrong with our dumpsters. As you prepare your next remodel or demolition, we can hand you the best dumpster needed to keep the work area safe and tidy. Contact us here for more insight on renting a roll-off dumpster as a contractor.