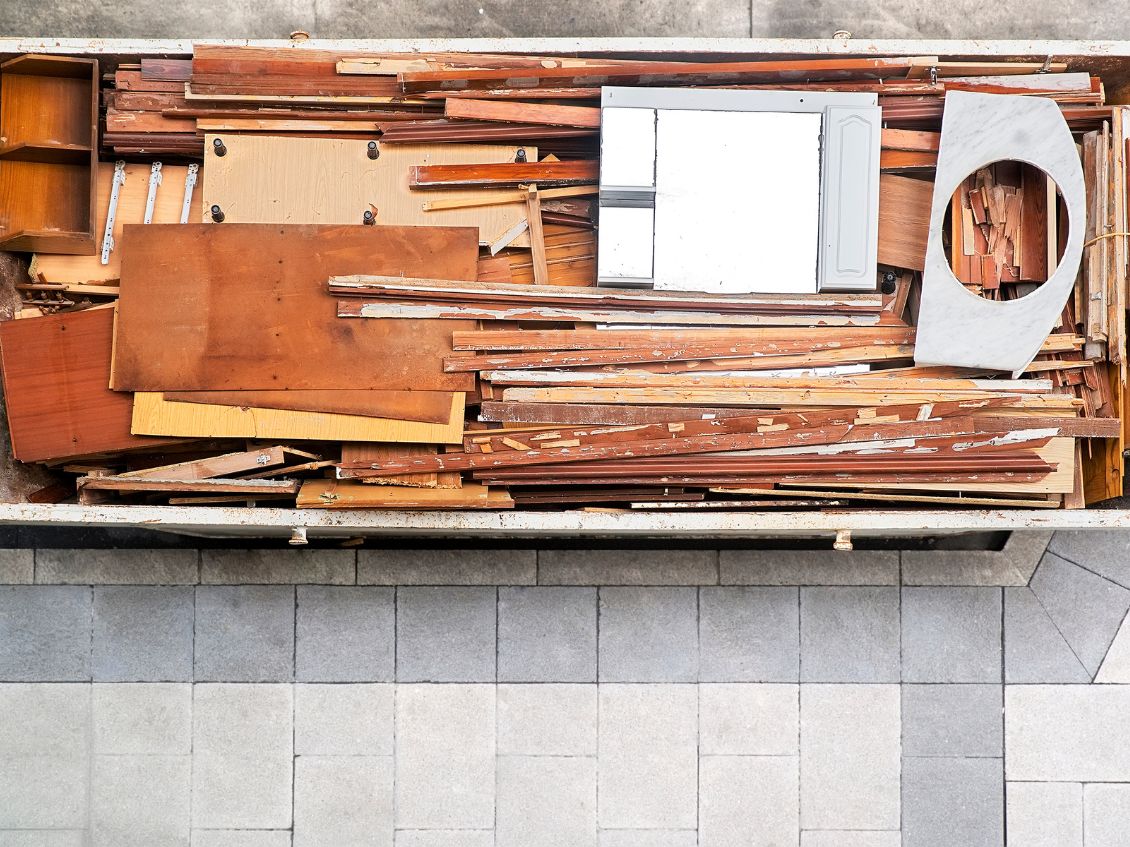 People often assume summer and spring are the best times to complete big projects, whether commercial or residential renovations, construction jobs, or home cleanings. But the truth is that you can complete some of these projects at any time of year.
A new season means new possibilities! So don't hold off on completing your home-related projects. Tackle them soon, but first, look over this guide to projects suitable for a 10-yard dumpster rental.
Dumpster Rental Costs
Decide what your project is, then figure out a budget for it. Laying out a financial plan for the project will help you prepare for the rental costs of the dumpster and other equipment. Depending on the costs of the project, people try to cut corners when it comes to dumpster rentals. They assume this isn't the most crucial area, so it does not require the closest attention.
They'll resort to options like dumpster brokers. Take our word for it—avoid dumpster brokers at all costs. You'll spend more money on their rentals than if you rented directly from a company. For starters, brokers take an additional service and finding fee, which can get expensive. You may think you're saving money, but in reality, you might be spending the same amount or more to receive poor service.
Working with the companies directly offers a more reliable experience. 10-yard dumpster rentals have a standard price range across the board. Yes, the numbers may vary depending on the company, but they all stay within the same bracket. They range from $250–$450. There are a few things that factor into this pricing:
Weight limit
Overage fees
Dumpster size
Local disposal fees and permit fees
Overage fees may vary because every company has its individual policies. You'll want to factor in overage fees with your overall budget because you might run into a situation beyond your control, especially dealing with dumpster rentals in colder weather.
10-Yard Dumpster Details
A 10-cubic-yard dumpster rental is on the smaller side of standard rentals. However, it can hold a substantial amount of debris and items before going over the maximum limit.
The max would be the equivalent of five pickup truck loads. That's about 5,000 pounds of debris. Anything beyond that would be risky and could make dumping the contents difficult for the technicians.
Because of the dimensions, renters can place these dumpsters in their driveways, construction sites, or parking lots. Placing them on the street is an option too, but it's important to investigate the limitations and permit requirements before purchasing them.
Their size is more of an advantage than a disadvantage. They work well in tight spaces because the containers are 12 ft x 8 ft x 3.5 ft. Furthermore, they come equipped with a side door, so renters don't have to throw overhead to load up the container. The door makes disposing of heavier items easier because you can walk or roll the items right inside.
Acceptable Items
The rental company can provide you with a list of acceptable and unacceptable items for the container. If you're ever unsure about anything, ask them for clarification. Some materials could potentially cause fires or other dangerous reactions. Typically, when renting a 10-yard dumpster, renters should avoid:
Railroad ties
Tires
Batteries
Asbestos
Oils
Infectious waste
Paints
Lacquers
All these items have the potential to be hazardous, and renters should find alternative ways to dispose of them. Some electronics are also questionable. They are not specifically banned, but some may come with an additional fee charged.
For example, disposing of televisions, computers, and personal electronics can increase the price of the rental. Consider recycling these electronics instead to save money—it's also better for the environment. These are the more acceptable items to dispose of in a dumpster rental:
Clothing
Remodeling debris, like drywall and lumber
Flooring
Cabinetry
Siding
These household items usually go hand in hand with smaller remodeling projects. However, if you're working on a kitchen remodel, do not dispose of the refrigerator inside the rental. The cooling agent inside refrigerators contains toxins and could be harmful to other items in the container, as well as the environment.
Preferred Projects
Part of renting the perfect dumpster size is understanding the size of your project. Sometimes, people make the mistake of renting a smaller one to save money, but if the project requires more room and the smaller dumpster gets overloaded, then the price of the rental will increase.
Most rental companies will help you determine which size dumpster to rent, but let us help you out first. Here at Vine Disposal, we know exactly what a 10-yard dumpster rental is best suited for.
Common Projects
This dumpster size is best for cleaning out individual areas of a home. They can't handle an entire house cleanout, like an estate sale. Here are the best projects for these dumpsters:
Small business cleanouts
Preparing for a residential move
Small roof removals
Kitchen and bathroom remodels
Garage, shed, and attic cleanouts
Deck replacement or removal
Small home additions
Survey every item in the area you're cleaning before renting your dumpster. Remember to follow the guidelines and restrictions on acceptable items.
Overage Fees
Finally, the most important thing to keep in mind for these projects is overage or surcharge fees. People try to avoid them at all costs, but they can sneak up on you quickly. As the colder months approach, keep in mind that the weather can affect the weight of the dumpster. Issues like heavy rainfall and snow can weigh the rental down.
If you feel you're about to reach capacity, reach out to your provider, and see how they can assist you. Potential overage fees range from $50–$100. If you need the dumpster for additional time outside the original contract or the dumpster exceeds its weight capacity, expect an overage fee. Companies base their charges on the ton, so be mindful about going over.
Here at Vine Disposal, we want you to get the most out of your rental and make the best-informed decisions with our guide to projects suitable for 10-yard dumpster rentals. For more information, visit our website.