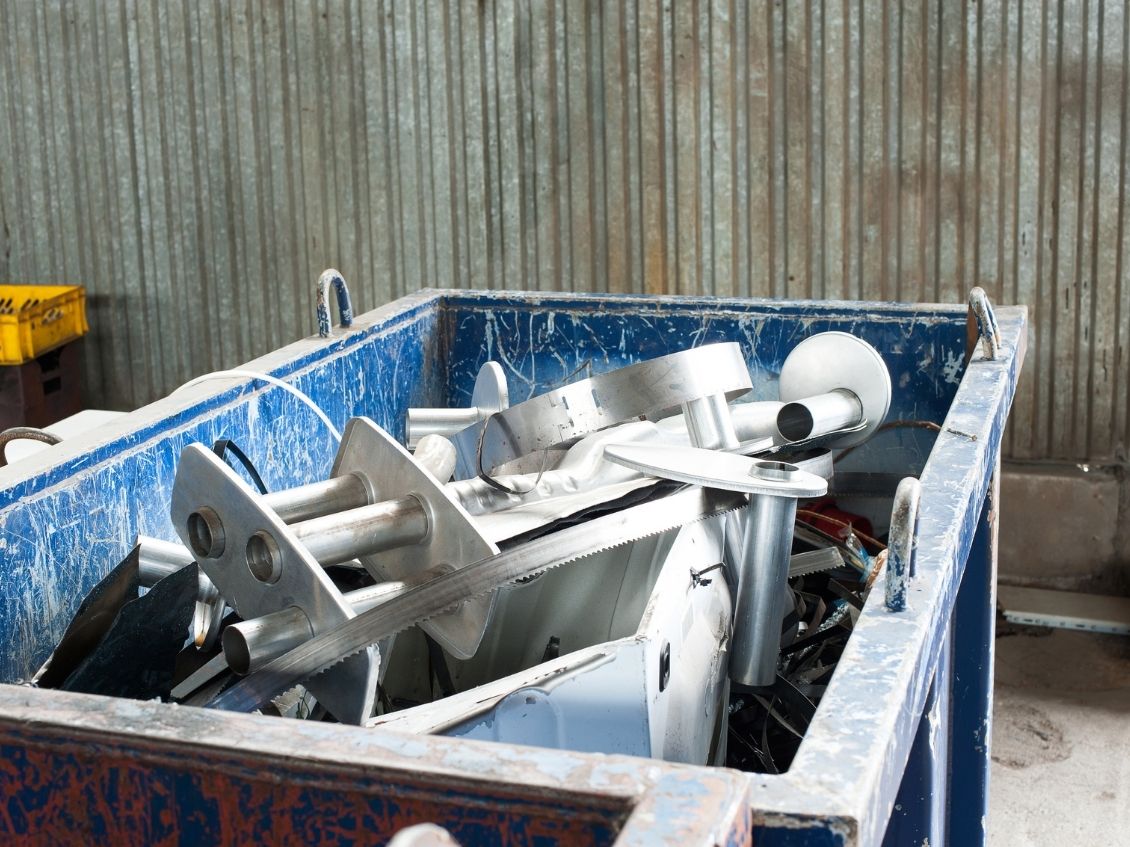 Indeed, you don't know how much debris you're going to produce at the end of your construction project, but that doesn't mean you need to overfill your dumpster. Accruing too much debris can hurt you, and we want to help you avoid this situation as much as possible when it comes time to weigh it. Here's a guide to dumpster weight limits and why they matter to help you steer clear of accumulating fees.
Why Weight Limits Matter
There are three reasons why weight limits matter: safety, cost, and size. These variables play a significant part in filling your bin and why overstuffing isn't the best approach.
Safety
The first reason not to overstuff your dumpster is for safety. Safety means a lot when handling big cans. The bins are much bigger than what you see in the photos, and they're a lot heavier to carry if there's too much.
If it takes longer to bring the can back because of unnecessary weight, you can run into many problems with safety, such as debris falling out, which can create serious safety hazards. Many companies have a weight limit and encourage you to call right away if you feel that you might be going over the limit.
Additionally, you can tell if there's a weight limit by looking at the exterior or interior of the dumpster for a line that says "max". Knowing the load threshold gives you a better way to prevent going over. Give your local waste management company a call and ask for an additional dumpster to carry the rest of the debris away.
Cost
You have to be wary of the cost, or you risk paying double or even triple the amount you owe. Some companies go by the weight of debris, and others charge a flat fee.
The company you contact about dumpster rentals should provide information on whether to pay upfront or not. Every business operates differently, so it's essential to get all this information before planning or paying for anything.
Size
The size of your dumpster matters, as it can hurt your budget. If you're not careful with choosing a size or don't ask questions, you risk paying more overage limit fees. Remember, every dumpster size carries only so much weight.
For example, a 10-yard dumpster rental can only handle up to 2,000 Ibs., while a 40-yard dumpster limits you to 12,000 Ibs. The best size you pick is your decision, as long as you know your project's scope before scheduling a waste service.
How a Dumpster's Weight Is Measured
The more you know about the importance of weight limits and why they matter, the more awareness you have of how much waste you place into the dumpster. The next thing to know is how the dumpster's weight is measured.
The first thing the trucks do is go to the construction site or home where the dumpster's located. Once the dumpster's loaded, it goes to a weighing station at a landfill or recycling facility.
After getting off and dumping the debris, it's weighed again to help determine the difference between the previous weight. Then, the calculations determine if you were over or underweight. If you're overweight, you will be charged a fee.
When discussing fees with the leasing company, ensure that you understand each overage fee charged to you. After that, your rental company will send you a bill.
Each Dumpster Sizes Weight Limits
Garbage bins come in many sizes and limit how much can be placed at once. When looking at the page of varying-sized containers, you may notice two different numbers.
The first number that says the total amount is how much can be placed in with all fees included, while the other number is the rental weight limit.
10-Yard Dumpster
The 10-yard dumpster works well for smaller projects such as home renovations, landscaping, and cleaning out clutter. When renting this one, do note that you should limit your dumping and avoid overfilling.
Here is what you need to know about the 10-yard dumpster:
It's perfect for small cleanups and remodeling projects
The container is 11' x 7' x 36"
The fill limit is 2,000 lbs.
20-Yard Bin
Each bin's unique and can only hold a certain amount of weight for it to be removed from the yard. If you're looking into the 20-yard bin, be aware that you're limited to 4,000 lbs.
The weight limit is perfect for medium-sized projects, such as remodeling a deck, redoing a roof, or throwing out old appliances.
Here's what to know about the 20-yard bin:
It works well for medium-sized projects
This dumpster is different from the 20-yard cubic trash can
The bin measures 13' x 7' x 3'6"
The weight limit is 4,000 lbs.
30-Yard Can
Undertaking a more significant project often calls for a bigger can. However, the size of your project depends on the scope of your dumpster. The 30-yard doesn't have another similar size, as it works well for all large construction projects—especially for commercial buildings.
Here's what to know about the 30-yard dumpster:
It works well for larger remodels
It can be used in commercial buildings
The weight limit is 10,000 lbs.
The bin measures 22' x 8' x 6'
40-Yard Garbage Can
The 40-yard garbage can is suited best for entire demolition projects. Well, it works for pretty much every project size. Some dumpsters may cost more; as a result, only get the size that fits your budget and debris amount.
Here's what you should know about the 40-yard garbage can:
It's great for every project
The size is 22' x 8' x 8'
The weight limit is 12,000 lbs.
The Dumpster Size You Pick Matters
The size of the dumpster you choose matters, so paying close attention to the weight limit can help you avoid any outstanding fees after the weight's calculated. Contact your local dumpster rental company with any questions on ways to avoid overage fees in the future.
Each dumpster rental works for different projects, so don't just settle for one size because it fits your budget. Our customer service representatives at Vine Disposal can help find the right size bin for you so you can evade any potential overage fees. Contact us here for more information on weight limits and various rental options.