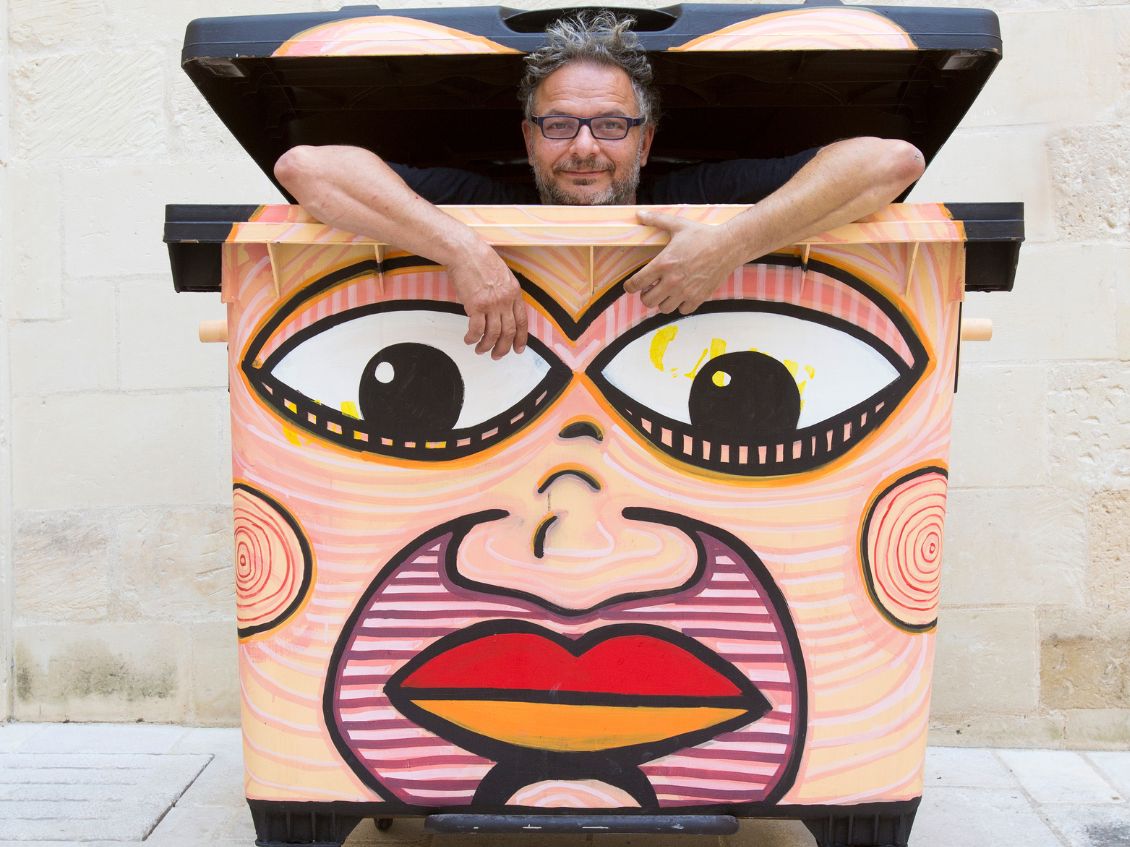 We love it when customers rent our dumpsters for projects and waste management purposes. We also love to remind people never to judge a book by its cover. Don't assume a dumpster rental only has one purpose. These containers do a phenomenal job at holding waste but can also perform other jobs. Check out these eight interesting ways to repurpose old dumpsters.
Hold Farming Materials
It's important to stay organized on a farm. Farmers have schedules in place and follow them exactly. Breaking from routine could confuse the animals, mess with the harvest, and throw everything off. Part of being organized means storing materials and supplies in their rightful places.
Farmers don't want to deal with overcrowding and poor operating conditions. Not only do these mishaps complicate the work environment, but they could also be harmful to the livestock on the property. Instead of trying to make more space by building additions, bring in an old dumpster.
Dumpsters are perfect for holding livestock supplies—such as food, industrial fans, and fencing materials. Or, better yet, use the container to hold horse manure. The containers are mobile and provide a secure location for the feces.
Build a Makeshift Pool
An old dumpster-turned-pool doesn't sound too appealing, but that's only because you're imagining it without the makeover. Of course, these containers will require some serious cleaning and rehab before they become suitable for pool activities.
But many have been converting old dumpsters into luxury pools to place on their property. The process is much cheaper than digging up the ground and installing a pool. Ensure you investigate who can do these jobs before the summer rolls around.
Many makeshift pool owners either paint or line the insides of their containers with durable materials and cut a small hole into the side for the filtration system. Think about building a small patio around the pool to make the space look even more luxurious.
Create a Community Garden
Give back to your community in the best way by beautifying it. Organize a community cleanup and add a special project to the space. Locate a park or area that needs a lot of love and make that your assignment. Then, get an old dumpster and start prepping it for a garden.
If you can use old car tires to make raised garden beds, imagine what you can do with an old dumpster. You don't need to limit yourself to one location, either. Some of the major cities have started taking old dumpster containers and placing them in various locations around the city. Each with a different garden on the inside. Clean out the containers thoroughly and add the dirt and soil and your choice of plants.
Think about the positive impact these mini gardens will have on your local ecosystem. They'll release more oxygen in areas where carbon dioxide saturates the air, and they'll provide nutrients that keep people healthy.
Host a Social Club
Hosting social events doesn't always need to happen in traditional commercial locations. Some are retrofitting dumpsters as small cafes, bars, and social clubhouses. Think about how cool that looks! Because of the size, there may need to be a few add-ons, but the basis of the structure will be the container.
Property owners could also use the dumpsters as an addition to their current businesses. Consider using an old dumpster if you want to change the entrance area or add a back door to hang out. These containers will add personality to your business.
They'll show that the owner is creative and innovative, and it creates more space for everyone. Plus, people will simply want to stop by because they've heard so much about the establishment. They'll need to see it to believe it.
Build a Race Car
Do you know how Henry Ford built the first automobile? He first had an idea. Many told him he was crazy but thank goodness he didn't listen because now we have a wide range of vehicles that help us in various ways. People might start to say the same about you when you mention converting a dumpster into a drag racer.
It's completely possible, though. The dumpster will act as the cockpit; everything else you and another mechanic will need to construct. Adding the wheels and engine will be the fun part, and so will be making over the cockpit.
Add a couple of seats to make it extra comfortable. And you don't need to worry about safety because the containers are incredibly durable in the event of an accident.
Reuse as an Outdoor Patio
If they make great garden beds, they'll make great outdoor patios. Try to get the biggest dumpster size for this reuse option because you'll want to have plenty of room to stretch out and relax. 40-yard dumpster dimensions should do the trick.
Paint the outside of the container or find some good lumber and create a fence around it so it doesn't clash with the house. You can either add baseboards across the top or even some fake grass to give it more of an outdoor feel.
Reinvent the Skate Park
Do you want to practice skating in your backyard but don't have the equipment? Not a problem. The inside structure of dumpster containers is a perfect substitute for skate parks.
Bring the skate park wherever you want it to be! And this project doesn't require much renovation. After thoroughly cleaning it, you may need to add a few rails, but other than that, they come almost ready-made for you. Fit the interior with wood and other materials to create the curves you need to get some serious air.
Use for Stage Props
People don't put as much money into the arts as they should. Good thing these folks are creative. They come up with the best ideas to put on the productions they desire. Use an old dumpster as a stage prop.
Your container can be more than a stage prop for a play. You can use it to screen outdoor movie premiers, game shows, and tv show viewings. If you're filming and need a dumpster for a prop, call us! Shop the listings on our website and see which size works best for your vision.
At Vine Disposal, we love to help shoppers think outside the box (rather, the dumpster). Repurposing old dumpsters in the most interesting ways offers you a fun challenge you can turn into a profitable investment. Visit our website for more information.