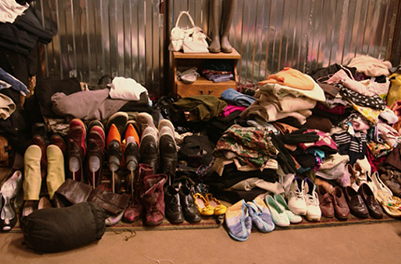 Children are expensive and with good reason. They need a lot of stuff, like car seats, clothes, toys and diapers and much, much more. But what do you do with everything you buy for them after they're done with it? (For the sake of this article we'll assume you know how to dispose of diapers). There are a lot of different things you can do with children's toys once they grow too old or too tired for them. Plenty of places in your local area will take donations as long as the toys are in relatively good shape. Try local day care centers, Goodwills or other thrift shops. Also, see if any friends or family would want you to pass the toys down to them. Cool toys are cool even the second time around. You have plenty of options for getting rid of stuffed animals as well.
For stuffed animals in good shop you can always donate to some of the places I described above. Then you can re-purpose them as chew toys for the family pet–and if you don't have pets of your own you could try donating it to a local animal shelters. There's also several programs online you can donate too. One of these places is BeaniesforBaghdad.com. Their mission is to send stuffed animals, beanie babies and other items to be handed out to children in war-torn countries.
But this hardly consists of all of the items your children amassed while growing up. If the items you have aren't in good enough shape to donate another route you could take with getting rid of it all is with a dumpster rental. We can help you rent a dumpster from a local company in whatever size you need.