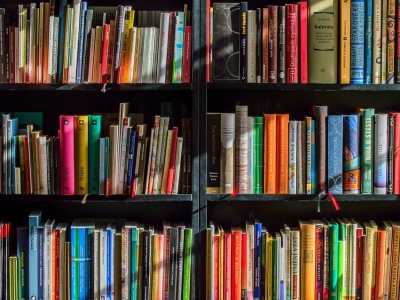 Books can have a way of sneaking up on a house. All it takes is one or two avid readers in a family and you could end up with more full bookcases than you have places to put them. If you're like me and a book avalanche is threatening your safety–it may be time to get rid of some of those tomes.
You should never throw a book away (unless it's badly damaged) and even then you should make every effort to recycle it. But since you've spent good money to amass a vast collection of books there's no reason you shouldn't try to recoup some of those expenses. And if you're going this route you're in luck because there are a variety of places that will buy used books. Keep an eye out for any used book stores in your neighborhood, since it may be a good chance to replenish some of the stock you're selling off - and for a discount to boot.
Other places to look into are eBay, Craigslist, Cash4Books.net and of course Amazon.com. If you can't or don't want to sell your books there are plenty of places to donate them too. First check out local organizations like schools, homeless shelters, libraries or nonprofits like Goodwill. And if you can't find anywhere in your local area you can try websites like BooksForAmerica.com and ReadingTree.org. With a little bit of effort you'll have a tidier (and safer) abode while at the same time improving someone's life with the power of reading.
But if you do have a large amount of damaged books that you need to dispose of renting a local roll off dumpster is a viable option. Here at Vine Disposal we have dumpsters in all sizes and we'll deliver one to you promptly and pick it up once you're finished with it.